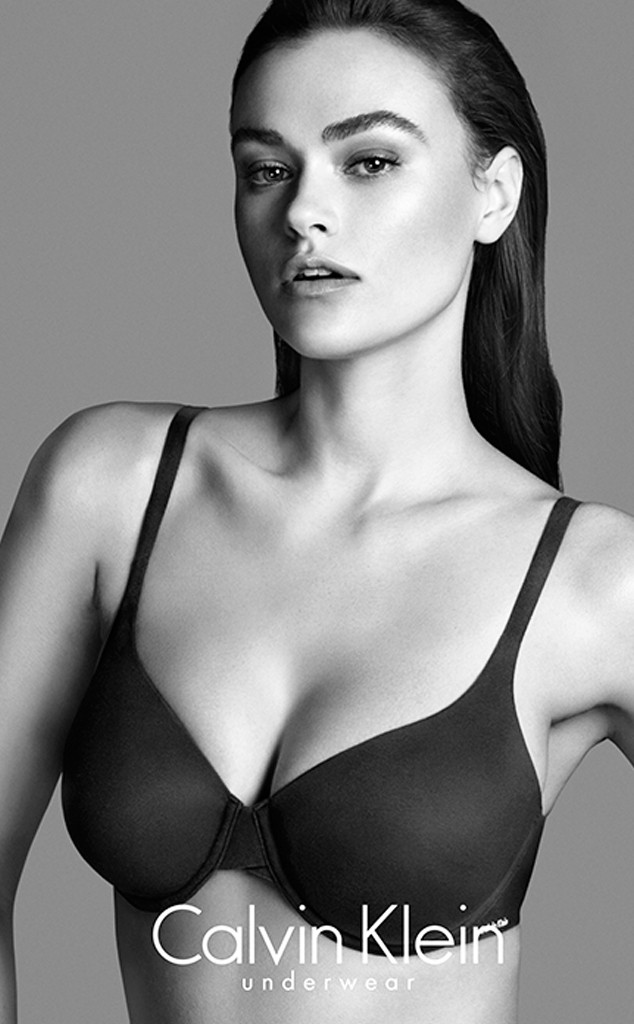 Calvin Klein
Calvin Klein has chosen a model with a healthy figure to be part of the brand's new "Perfectly Fit" underwear campaign. Let's say it all together now: Finally.
However, there has been controversy surrounding the terminology used to describe Myla Dalbesio's first campaign for the brand's iconic underwear line. While Dalbesio may be classified as "plus-size" in the wider fashion community, she's really a healthy—and average in the U.S.—size 10.
Critics took to social media to decry the use of "plus-size" when referring to Dalbesio, which, as noted by New York Times' writer Vanessa Friedman, the brand never did. A Calvin Klein spokesperson released a statement following the controversy, explaining that the line caters to "the needs of different women" and was intended to be "more inclusive."