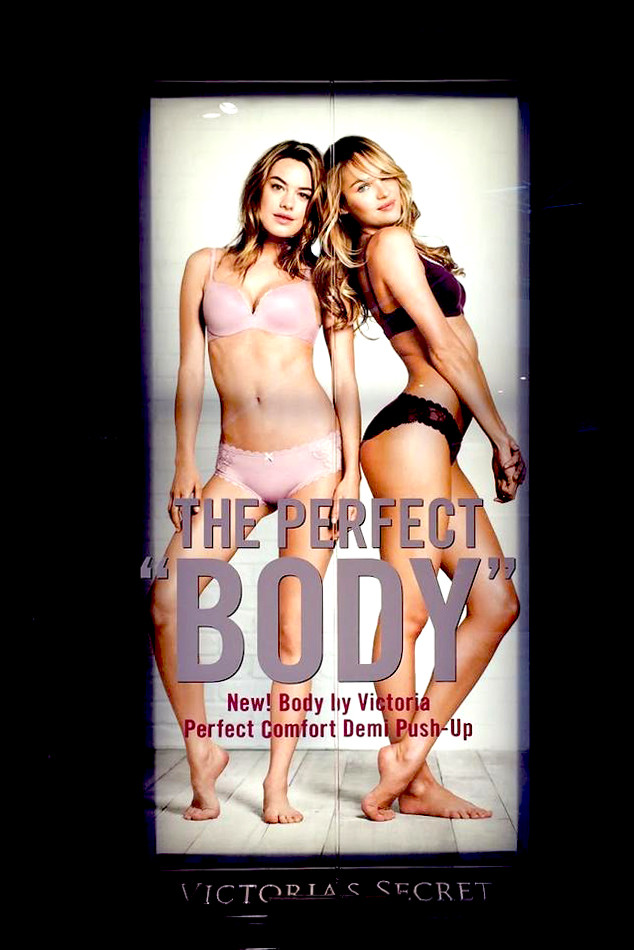 Twitter
Talk about a week of body shaming. First, the Walmart "Fat Girl Costumes" incident. Then, a traffic reporter called her news anchor coworker fat. And now, this. WHEN WILL IT END?
Victoria's Secret is guilty of a few things, namely: thigh gap Photoshop snafus and underwire that still finds a way to stab you in the boob. (Seriously, you mean to tell us that with all our technical advances, we can't find a way to avoid this?!)
Adding another hiccup to their list, Victoria' Secret has come under fire for advertisements featuring models with "the perfect body." The word "body" is meant to refer to their "Body" line of bras, but it's clear the public has interpreted it a wee bit differently.