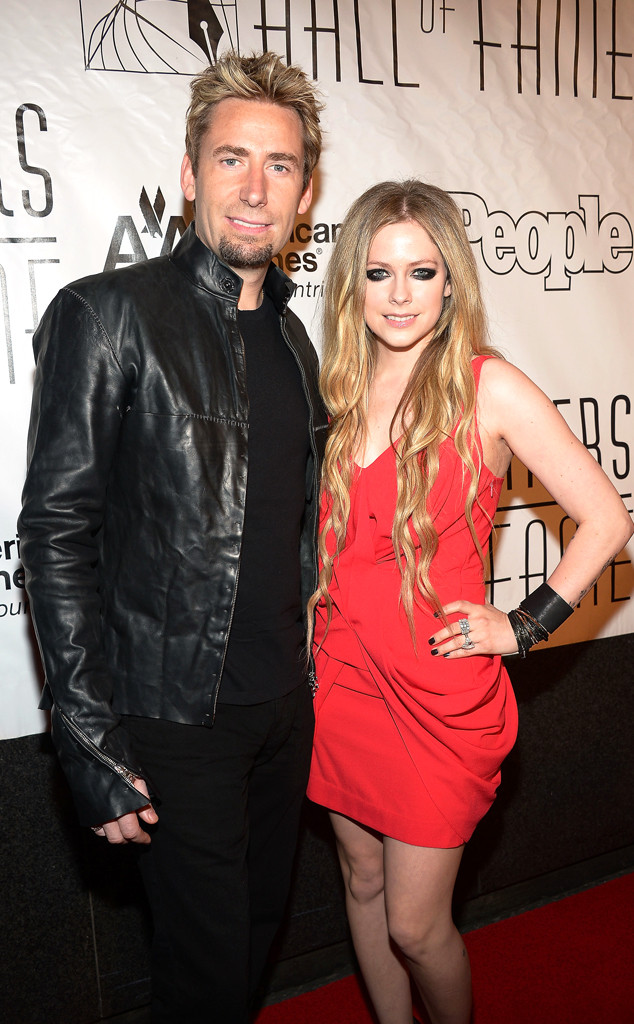 Theo Wargo/Getty Images for Songwriters Hall Of Fame
If you think Chad Kroeger and wife Avril Lavigne are headed towards splitsville, this time, you may be mistaken.
The 39-year-old Nickelback frontman and 30-year-old rock-pop singer, who wed in July 2013, have been the subject of breakup rumors in recent weeks and the Canadian couple has kept mum about them until now. Kroeger addressed them in a recent, semi-sarcastic interview with ET Canada that was released on Thursday.
"You know my dad calls me up and he's just like, 'I haven't slept in two days, what's going on?' I'm like, 'Dad you're not buying all this crap are you?'" he told the outlet. "You know, I get to hear all the rumor mill stuff. So it's, it's...I find it very amusing."
"When you get out of high school, and it's like 'Ugh, OK,'" he continued. "All that rumor crap. All that stuff that people say behind each other's backs is minuscule, pales in comparison to the world of, you know, celebrity or being married to a celebrity. That's high school multiplied exponentially. It's ridiculous."
"Wait, let's start a new rumor," he said. "I'm pregnant."