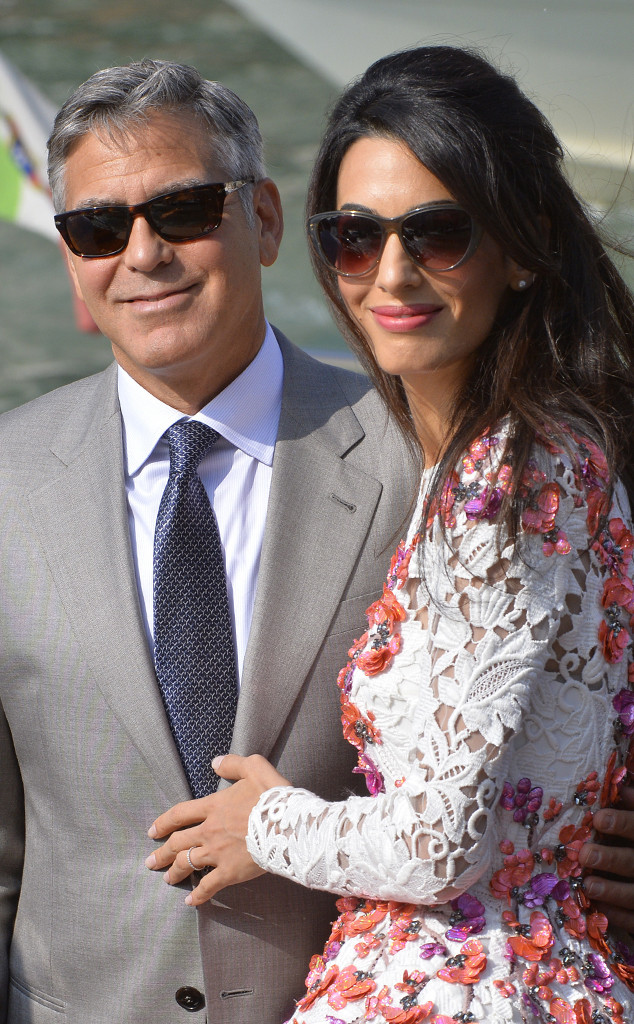 ANDREAS SOLARO/AFP/Getty Images
She may be Mrs. George Clooney, but it looks like someone's not quitting their day job!
Amal Clooney's next legal case has been revealed by her London-based law firm, Doughty Street Chambers. The 36-year-old human rights lawyer, who wed the A-list actor in September in Venice, Italy, will counsel Mr. Mohamed Fahmy, a journalist currently imprisoned in Egypt.
Clooney and her co-counsel collegue Mark Wassouf have released a statement, asking for Mr. Fahmy's conviction to be overturned and for him to be released. Calling his conviction "fundamentally unfair and his imprisonment a travesty of justice," the statement explains how Fahmy was convicted "on the allegation that he was a member of the now banned Muslim Brotherhood group" but there was never any evidence of Fahmy's supposed affiliation.
"He is serving a 7-year prison sentence for simply reporting the news," Clooney said.