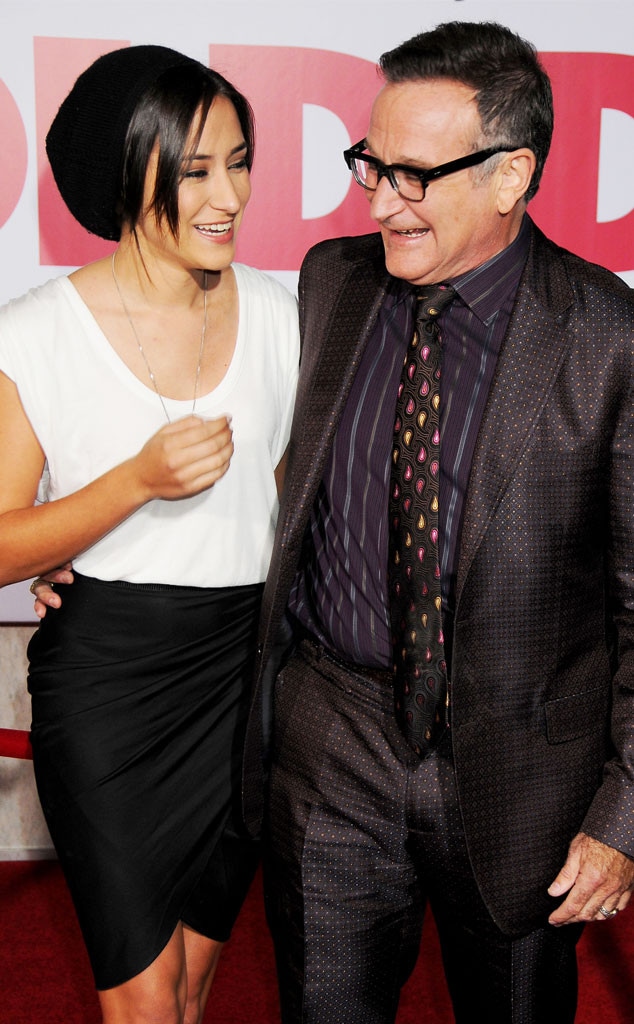 Gregg DeGuire/FilmMagic
Zelda Williams unveiled a new hummingbird tattoo via Instagram Wednesday. The actress' body art honors her late father, comedy icon Robin Williams, who committed suicide at age 63 two months ago.
"For poppo. Thank you to the incomparable @dr_woo_ssc for so beautifully bringing my reminders to life," 25-year-old Zelda wrote after getting inked at West Hollywood's Shamrock Social Club Inc. "I'll always put my hand out to shake with a smile." Via Instagram, tattoo artist Dr. Woo  called his client's tribute "special."
The hummingbird is placed above Robin's birthdate: "7.21.51."
Robin's friends and family gathered to mourn the star. During the reception, attendees were given wristbands that featured a hummingbird image and included the phrase, "Love the Stillness of Life."
Zelda, who has been relatively inactive on social media as she mourns in private, also explained why she won't deactivate her accounts. "As for this Instagram, I don't know in what capacity I'll continue using it in the future, but I'm leaving it up regardless so that fake accounts hoping to use my name or misuse my family's photos will get no traction. To be clear, this is MY ONLY account.Publicly, I have Twitter, and this. If other people post quotes and photos claiming to be me or my family, please, do not send them personal information or click links, even for charity. They could be utilizing sympathy to scam you," she explained in the caption. "For the record, no one has ever or will ever speak for me but me. Thank you."
On Oct. 10, Zelda honored her father in another way. "Today is #WorldMentalHealthDay. Mental illness is often misunderstood & misrepresented, but that's starting to change. Let's end the stigma," she tweeted. " Mental health IS as important as physical health, & whether there are visible signs or not, the suffering is real. It can affect EVERYONE. So please, let's help stop the misconceptions & support those who need our help. Healing the whole starts with healing minds. No matter what the misinformed say, you can't simply CHOOSE to make mental illness go away. It is NOT cowardly to suffer or seek help."
After tweeting links to four mental health charities, Zelda concluded, "My dad openly fought depression his whole life, both in general and his own. No matter what anyone says, it is a FIGHT. Fight on."