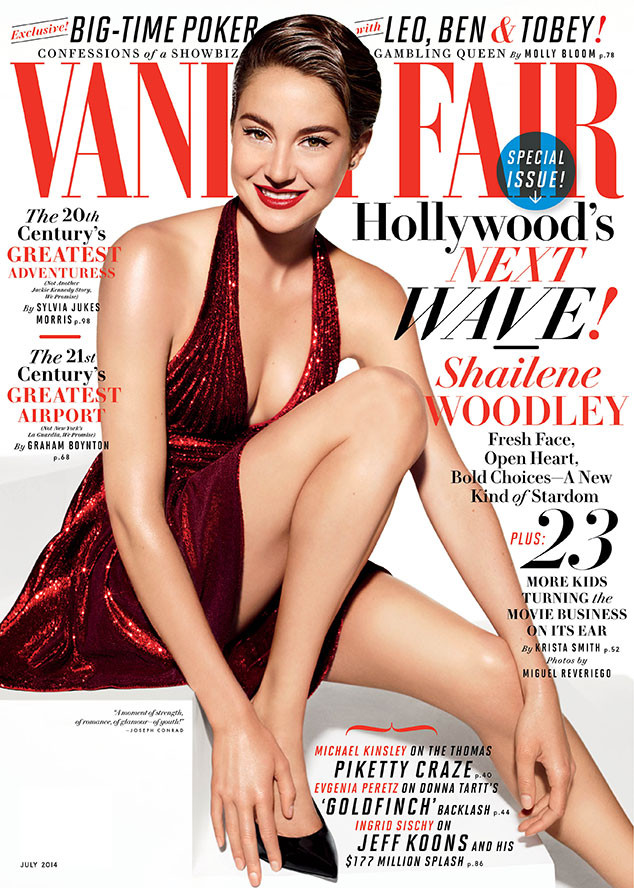 Miguel Reveriego exclusively for Vanity Fair
Shailene Woodley isn't afraid to speak her mind—and neither is Miley Cyrus.
While the 22-year-old Fault in Our Stars actress makes headlines for her natural lifestyle, the 21-year-old pop star gets press for her provocative outfits and shocking statements about drugs, partying and more. They might seem like polar opposites, but Woodley doesn't pass judgment on a famous peer like Cyrus.
"Miley isn't rude or mean or cruel to anyone in her actions. She just does herself. And regardless of whether you agree with what she's doing or not, it's none of your business what she does," the Divergent star says in newly released excerpts from her Vanity Fair feature. "She's not in the world doing mean things. Why are all these parents or all these people freaking out about Miley being herself? If you don't want your kids to watch it, you know, you can change that situation at home, but don't make a big deal of what she's doing. Make a big deal about the bullies at school who are beating kids up."