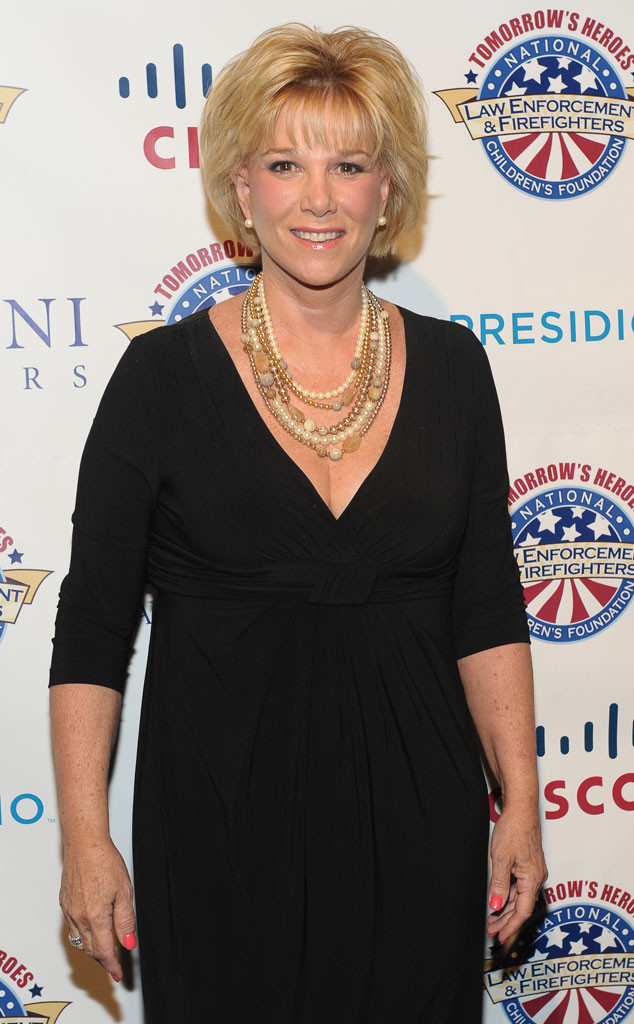 Rommel Demano/Getty Images
Stay strong!
Joan Lunden revealed on ABC's Good Morning America Tuesday that she has been diagnosed with breast cancer. The TV journalist, 63, hosted the morning news program from 1980 to 1997. Lunden chatted about her medical news with current GMA host Robin Roberts, who is a breast cancer survivor.
"I have covered many stories about breast cancer over the years but I never actually thought this would happen to me," Lunden said via her social media sites. "I have shaped my career around health and wellness advocacy so it seemed natural to share my story. I've started chemotherapy and while I don't know how I'll look and feel down the road, I am assuming the best because that is how I live my life."
Her treatment will also include a lumpectomy and radiation. She is expected to make a full recovery.
The diagnosis came after an ultrasound during her yearly mammogram. "I knew the minute the doctor came in the door," she recalled. "I could tell by her demeanor. 'You have breast cancer.' The words are so surreal." Lunden added that her cancer is aggressive. "You can't be afraid," she said. "That is what can really cause problems." She said her husband and seven children have been by her side to offer support.