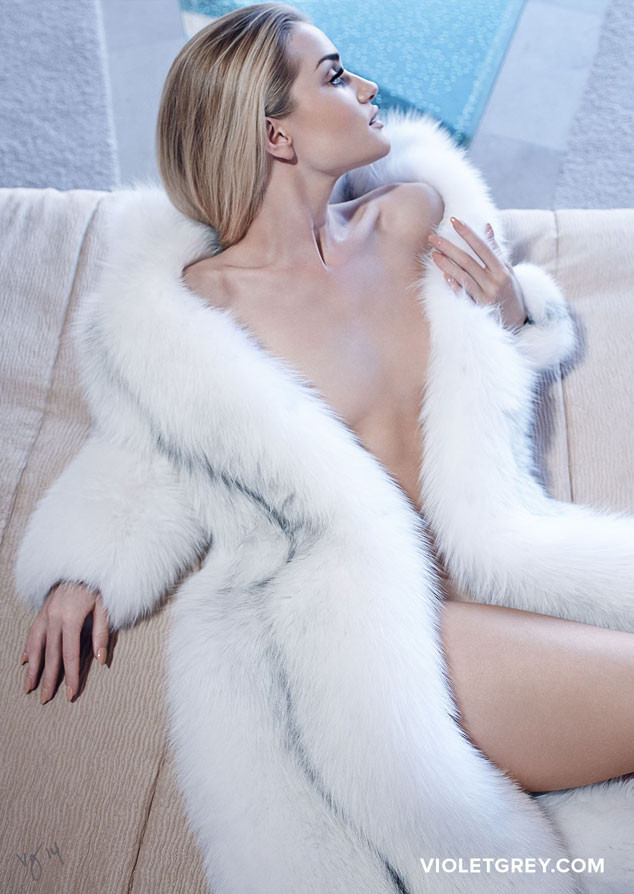 Emma Summerton for VIOLET GREY
Rosie Huntington-Whiteley looks sexy and stunning in new, risqué fashion photos that leave very little to the imagination.
In a June 2014 cover shoot for beauty website Violet Grey, the 27-year-old British supermodel and actress, who has often flaunted her flawless figure in lingerie for Victoria's Secret, is seen in one picture looking up wistfully while sitting on a couch in a white artic fox fur coat by Mathieu Mirano and nude nail polish...and that's about it.
Another shot shows Huntington-Whiteley closing her eyes seductively while wearing a chain necklace and red lipstick and nails, while another shows her wearing a peach chiffon Albright Fashion vintage gown that shows a general amount of side boob (check out all the photos on Violet Grey's website).