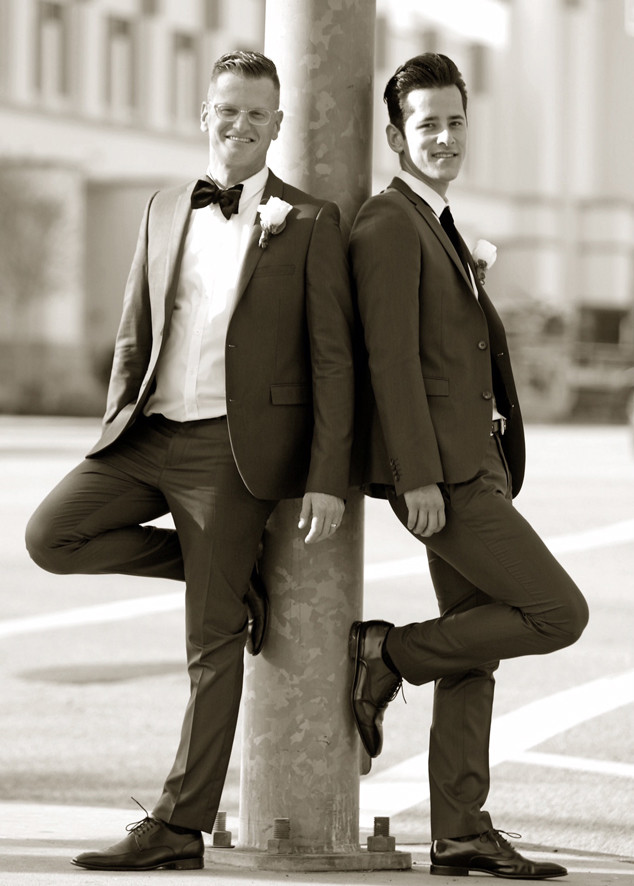 prettythingpictures.com
The most important day of my life is Jan. 3, 2014. It's the day I married my husband, Fabian Quezada-Malkin.
The second most important day actually occurred less than six months before that. On June 26, 2013, the U.S. Supreme Court essentially struck down California's anti-gay marriage ballot initiative Prop 8, as well as the Defense of Marriage Act (DOMA), the federal government's ban on recognizing same-sex unions.
And that is why I shed more than a few tears the other night at the L.A. premiere of The Case Against 8, a fascinating and powerful documentary about the federal lawsuit to overturn Prop 8.
Filmed over five years, the movie follows lawyers Ted Olson and David Bois as they fight for the right of the four plaintiffs in the case, Kris Perry and Sandy Stier and Jeff Zarrillo and Paul Katami, to marry.
I didn't give marriage much thought when I was coming out of the closet in my 20s, nor did it cross my mind in my 30s. It's not that I didn't want to be married—it just never seemed like a possibility. Ever.