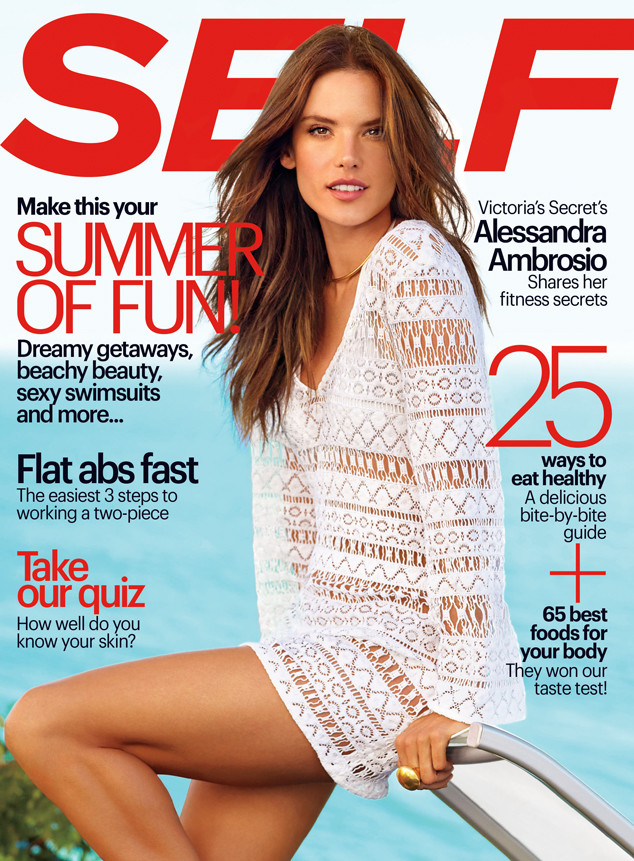 Stewart Shining for SELF
It's hard to believe that Victoria's Secret supermodel Alessandra Ambrosio even has half an inch of cellulite, but in Self's latest issue, Alessandra admits that she shares these common body concerns.
The 33-year-old mother graces the magazine's June cover looking especially fit, and she opens up, explaining how she maintains her enviable bikini body.
"If I look in the mirror and see cellulite—and I have some, every woman does!—I run the Santa Monica Stairs," says Alessandra. "I'll go up and down the [170] steps four to six times, usually once a week."