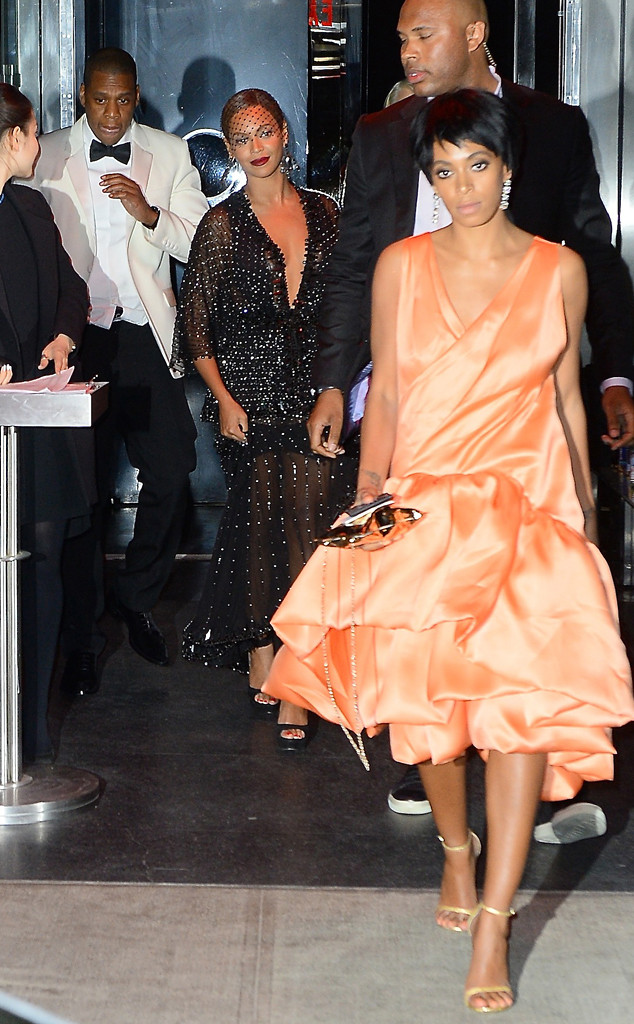 Splash News
Solange Knowles and Jay-Z are staying mum about the elevator altercation that took place as they left The Standard's Boom Boom Room in New York City last week, but it seems as if nearly everyone else has something to say. Surveillance footage surfaced Monday, showing the "I Decided" singer attacking her brother-in-law as Beyoncé stood still. A bodyguard attempted to restrain Knowles multiple times.
The video went viral, with "Solange" earning 1.2 million Twitter mentions, "Jay Z" earning 1 million Twitter mentions and "#WhatJayZSaidtoSolange" earning 268,000 Twitter mentions. The altercation also inspired countless memes, and for a brief period on Monday, Knowles' Wikipedia page was edited to include three new occupational titles: "kicker," "street fighter" and "Jay Z's 100th problem."
On NBC's Today Tuesday, Matt Lauer joked that his colleague Natalie Morales had inside information. "I have theories, just like everybody else does!" she said. "You all know what I'm talking about!"