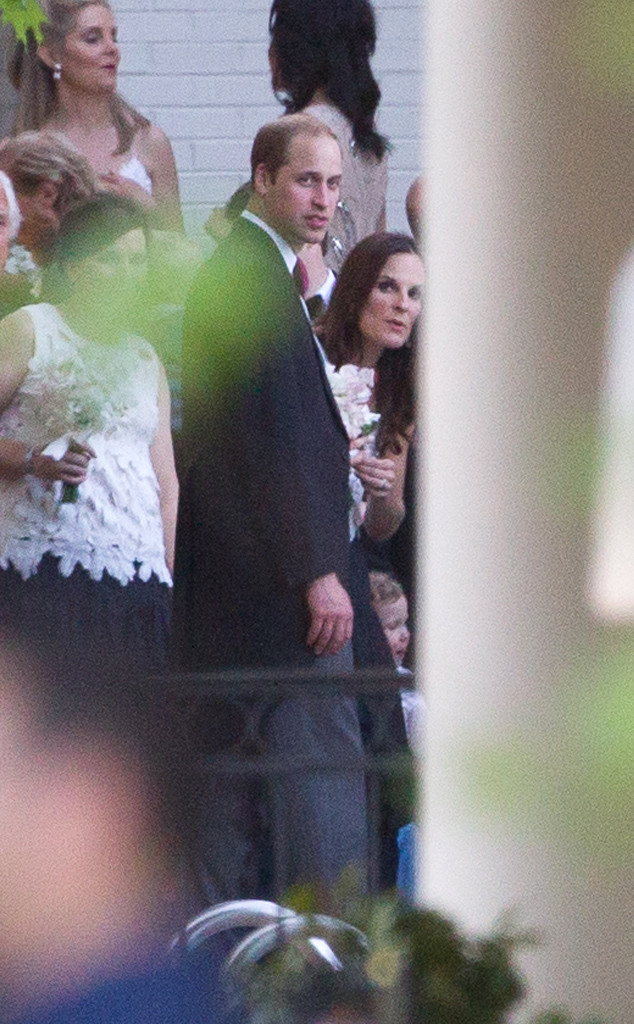 Splash News
Congratulations to Guy Pelly and his fiancée Elizabeth Alleen Wilson!
The 32-year-old British nightclub owner and entrepreneur married his ladylove in Memphis Saturday, and his best mates Prince Harry and Prince William were there to give the nuptials a royal touch.
The duo arrived at the Memphis Hunt and Polo Club at 5:30 p.m. to attend the formal ceremony, with guests taking their seats on white chairs in a garden, a source tells E! News exclusively.
"The bride arrived in a classic blue Thunderbird just before the 6pm ceremony began," the source continued. "A boys choir performed along with a cello ensemble. Lizzie looked beautiful in a jeweled dress with a sheer overlay and a crown of white flowers in her hair."
The couple's vows lasted about 30 minutes, with William and Harry looking "overjoyed" for their friend during the ceremony. "You could see they are very close," the source added. "They were all hugging each other and shaking hands."