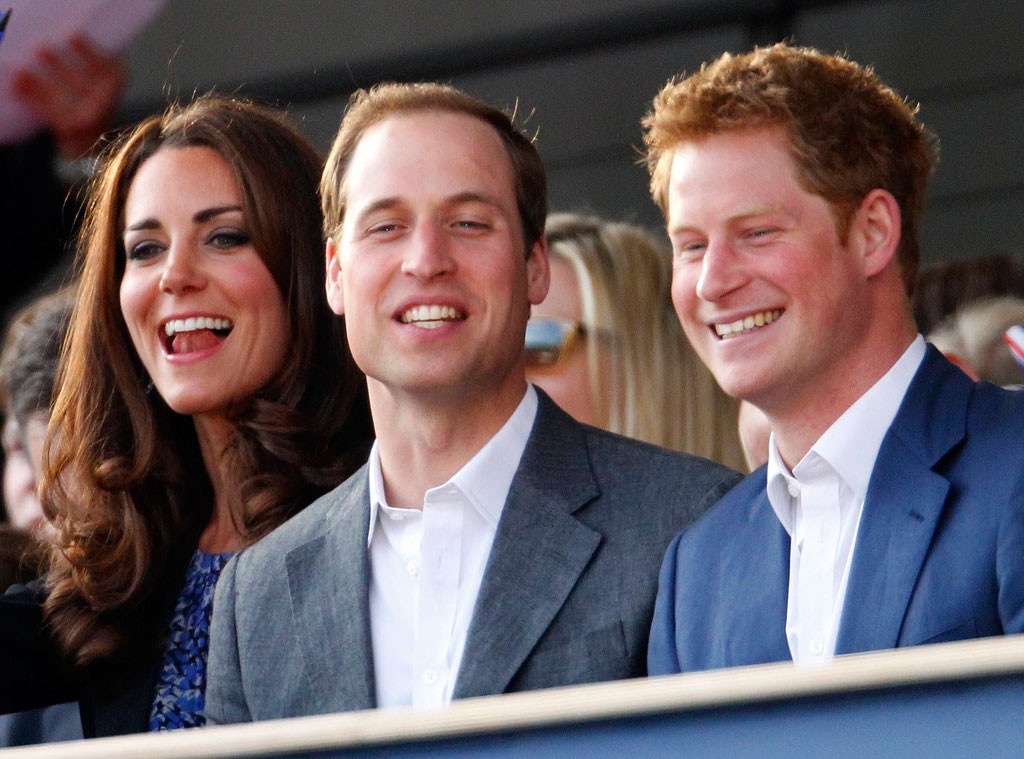 Express Newspapers via AP Images
Prince William and Kate Middleton just finished their three-week tour of New Zealand and Australia and Will is already headed overseas again!
Will and his brother Prince Harry are scheduled to travel to Memphis this weekend to attend the wedding of their best mate Guy Pelly on Saturday, according to multiple British reports. Kate and royal baby Prince George will likely stay home in England while the brother duo jet to Tennessee to watch Pelly wed fiancée Lizzy Wilson.
The Duke of Cambridge will reportedly fly in to the States and stay for only two days before returning home to his family.
Chris Jackson/Getty Images
As for why Kate isn't attending the nuptials, The Mirror reports that the Duchess doesn't want to cause a "global media circus" by visiting America. "If all three senior royals had gone it would have required a huge security detail flying to Memphis with them," a source told the paper. "After Australia, Kate's happy to leave William and Harry to it and spend some time at home with George."
"She appreciates the media storm her attendance would cause," the add. "She's also keen to avoid overshadowing Guy and Lizzy's big day. William and Harry also don't want the thing to turn into a circus."
Fair enough.
Will, Harry and Kate have all been friend with Pelly for years. Will and Kate even named Pelly a godfather to little George prior to his birth last year.