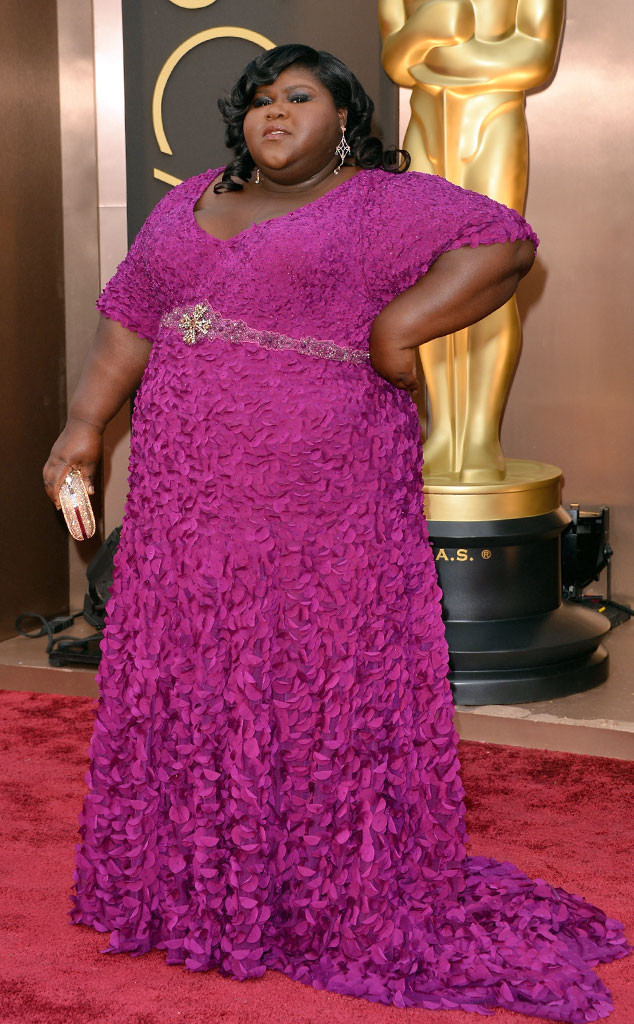 Jason Merritt/Getty Images
"Gabourey, how are you so confident?"
That's the question Gabourey Sidibe is often asked, and she eloquently answered last night at the Ms. Foundation for Women's Gloria Awards and Gala, which also served as an 80th birthday party for feminist extraordinaire Gloria Steinem.
"I'm an a—hole! Okay?" Sidibe playfully declared more than once during her heartfelt outpouring after wondering aloud if Rihanna is ever subject to the same inquiry. "It's my good time, and my good life, despite what you think of me. I live my life, because I dare. I dare to show up when everyone else might hide their faces and hide their bodies in shame..."
"I show up because I'm an a—hole, and I want to have a good time."