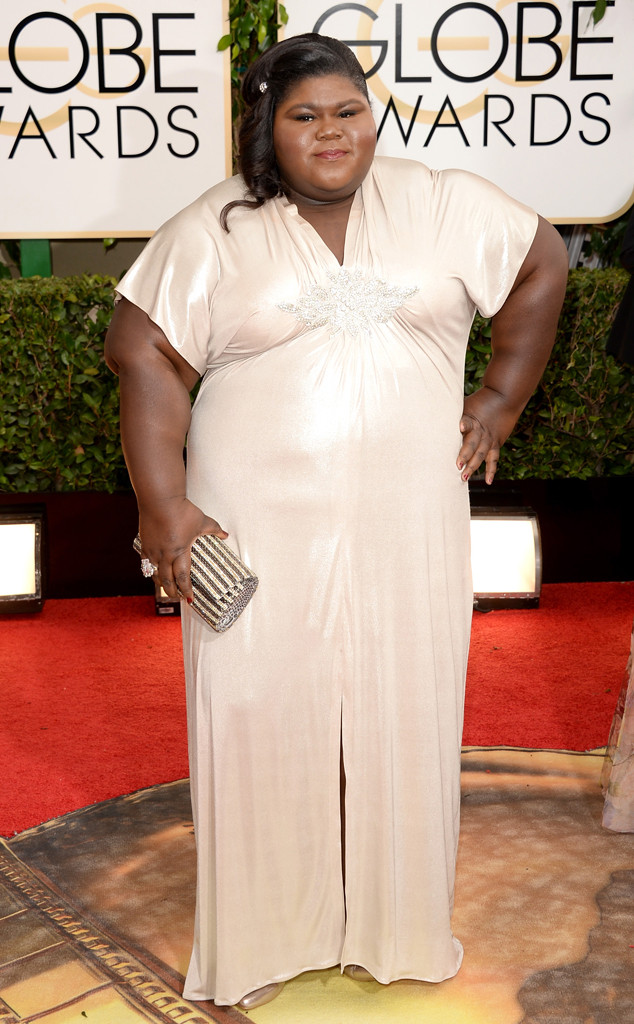 Jason Merritt/Getty Images
Gabourey Sidibe shouldn't care less about what a bunch of mean-spirited strangers wrote about her on Twitter.
And, we're happy to report, it appears that she doesn't!
"To people making mean comments about my GG pics, I mos def cried about it on that private jet on my way to my dream job last night. #JK," the American Horror Story: Coven star tweeted today after apparently getting some negative feedback about her Golden Globes look.
Sidibe hit the red carpet last night in a shimmering off-white gown designed by her stylist, Daniel Musto, with Michael Costello Couture.