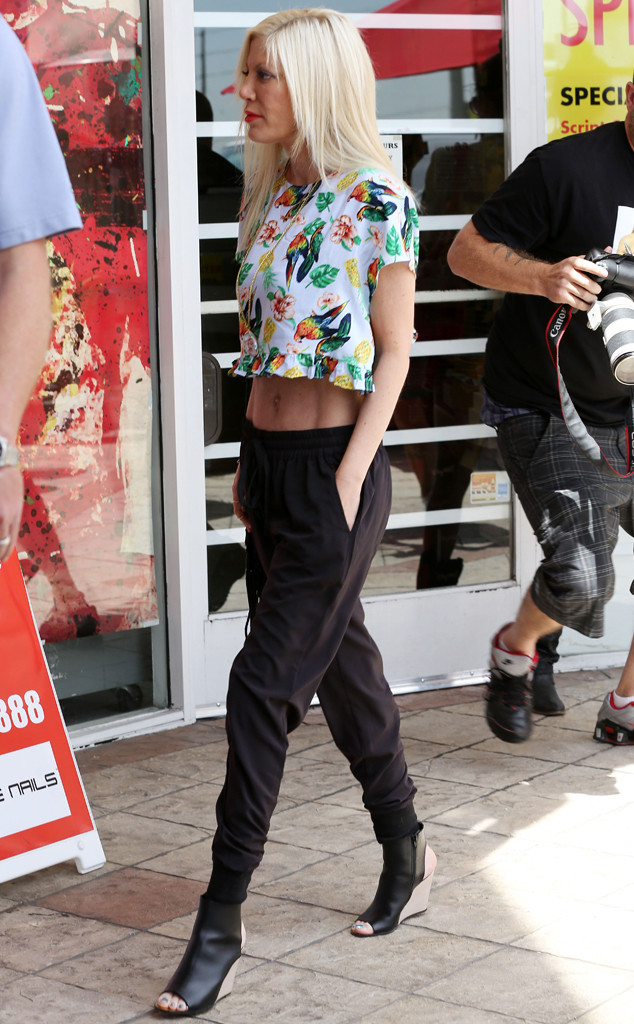 Clint Brewer / Splash News
Tori Spelling is back in the swing of things.
The True Tori star, who recently spent six days hospitalized for an as yet undisclosed reason, met friends for lunch Thursday at Burger Lounge in Hollywood.
Once again, the mother of four once again looked well pulled together in the face of adversity, pairing loose-on-top-tapered-on-the-bottom black pants with a floral-printed crop top that showed off her teeny-tiny waist.
Cameras have continued to roll on her and husband Dean McDermott's Lifetime docuseries, which is chronicling their ongoing attempt to put their marriage back together in the wake of Dean's cheating and trip to treatment.