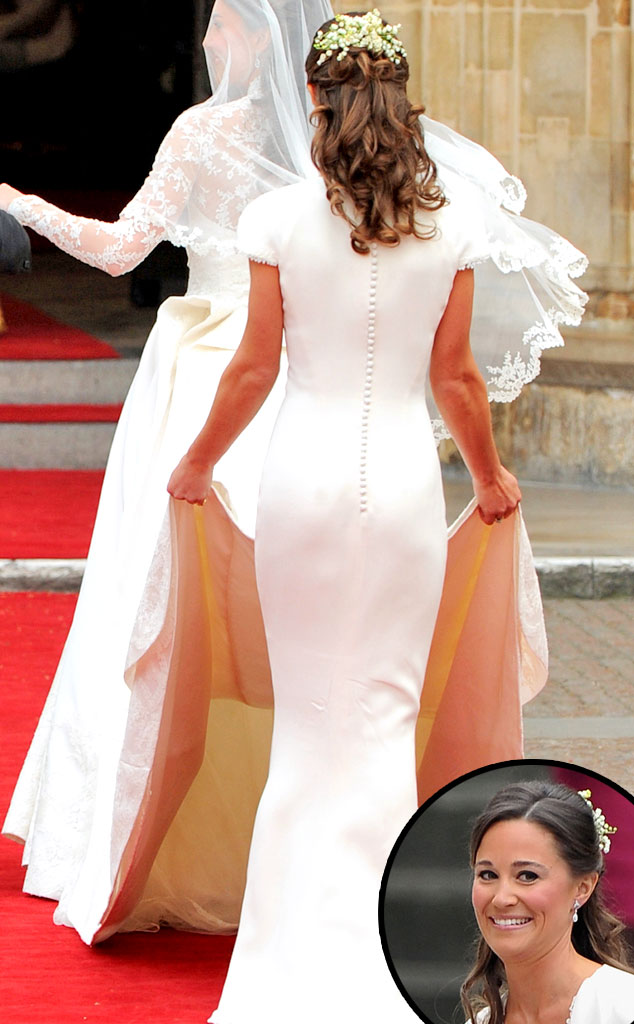 CARL DE SOUZA/AFP, Pascal Le Segretain/Getty Images
Yes, we're still talking about Pippa Middleton's butt.
Once again, Kate Middleton's sister is being accused of enhancing her rear in the Alexander McQueen gown that she wore to the royal wedding.
And nevermind the fact that the momentous occasion took place three years ago, it seems like we still can't get enough of the brunette beauty's posterior.
Stephane Bern, who is Knight of the Order of Grimaldo in Monaco and an etiquette expert, recently made claims on his television show that Pippa wore padding in her dress.
"Of course she had a false bottom," the 50-year-old exclaimed. "I repeat it: Sshe had a false bottom. You take her away from that and she has normal buttocks."