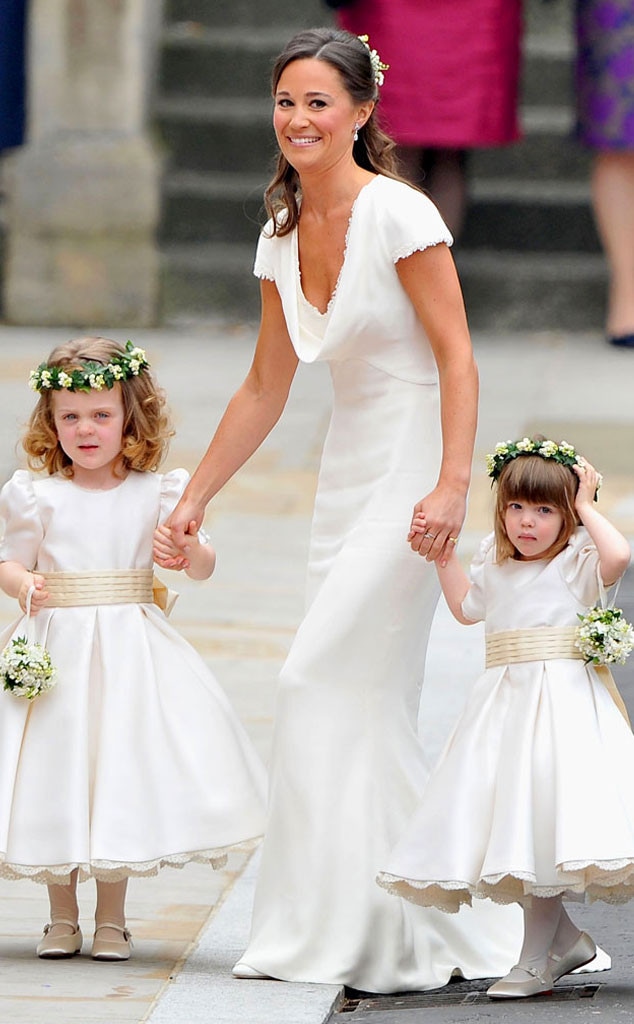 Pascal Le Segretain/Getty Images
It's been nearly three years since Pippa Middleton's backside made her an international phenomenon.
When Kate Middleton's younger sister arrived at Westminster Abbey on Apr. 29, 2011, she turned heads wearing a curve-hugging bridesmaid dress designed by Sarah Burton for Alexander McQueen. Before long, the party planner found herself on tabloid covers and featured in several internet memes.
Speaking at the Women in Advertising and Communications dinner in London Tuesday, Pippa joked about being famous for her perky posterior. "As I have found out, recognition has its upside, its downside and—you may say—its backside," the 30-year-old Celebrate author told the 400 attendees.
Pippa said she was just "glad it fitted" at the time of the royal wedding, but added, "In retrospect, it fitted a little too well."
CARL DE SOUZA/AFP/Getty Images
This isn't the first time the Duchess of Cambridge's sister has addressed being the butt of the joke. "It is a bit startling to achieve global recognition before the age of 30 on account of your sister, your brother-in-law and your bottom," Pippa told the Mail on Sunday in 2012. "One day I might be able to make sense of this. In the meantime I think it's fair to say that it has its upside and its downside."
Pippa, who competes in triathlons and plays tennis, has certainly dealt with her fair share of criticism.
In the 2011 TLC special Crazy About Pippa, the brunette beauty was accused of having extra support underneath her ivory gown. "I'm not convinced that it's completely natural," London spa owner Lesley Reynolds Kahn said of Pippa's appearance. "Because I think, if you look at other photos of her and you see her in jeans, she's got quite a flat bottom. I think possibly for the day, for that gorgeous dress, she may have had some sort of pants that gave her a little bit of a lift, or even a little bit of padding."