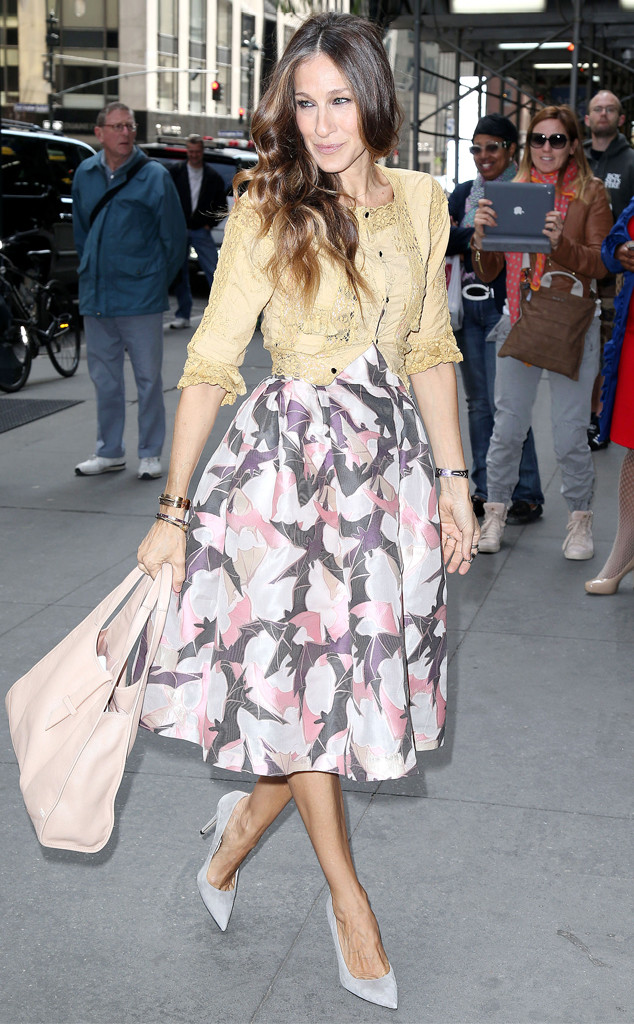 Splash News
Sarah Jessica Parker is opening up about her heated Twitter feud that turned heads earlier this month.
The social media smackdown happened several weeks ago when a user questioned if SJP was actually the mother of her twin daughters, Marion and Tabitha.
"I don't think you can be like that without thinking about what you are saying," the 49-year-old actress tells The Edit. "Other people can be mean, and that's something I just have to make peace with. That was my worry before engaging in social media; I was afraid of it. I see mean stuff every day: when I look at Twitter I scroll with one eye open and one closed. That particular day, it was just one of the things I saw."