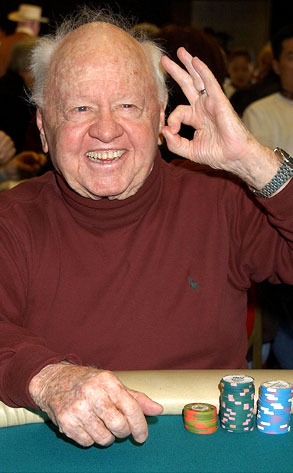 Gregg DeGuire/Getty Images
Hollywood legend Mickey Rooney has passed away today at the age of 93, Variety reports.
According to numerous reports, the barely five-foot-tall star had been ill for quite some time but the cause of death has yet to be released.
The pint-sized actor had a prolific career spanning over nine decades which included: two special Oscars (the Juvenile Award in 1939 and an Honorary Academy Award in 1983), one Emmy Award, two Golden Globes and one Tony.
Rooney was one of MGM Studio's biggest box office stars in the late '30s and early '40s and was one of the last surviving stars of the silent film era.