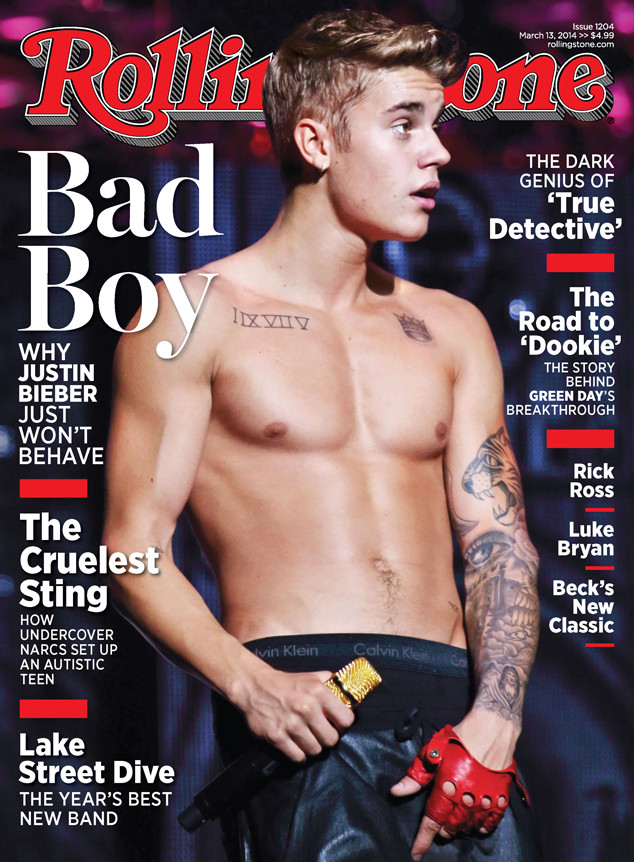 Rolling Stone Magazine
Justin Bieber's latest magazine cover doesn't exactly shed the best light on him.
A shirtless image of the 19-year-old pop star graces the new cover of Rolling Stone magazine. Bieber's image is accompanied by the headline, "Bad Boy: Why Justin Bieber Just Won't Behave."
In the story, which dissects the Biebs' "egg-throwing, hard-partying, drag-racing, arrest-resisting, brothel-patronizing, lightning-quick fall," the music mag breaks down its five big moments from the "Boyfriend" singer's fall from grace. Rolling Stone cites a 2010 concert in which he broke down in tears backstage as the first sign that the stress of fame was getting to him.