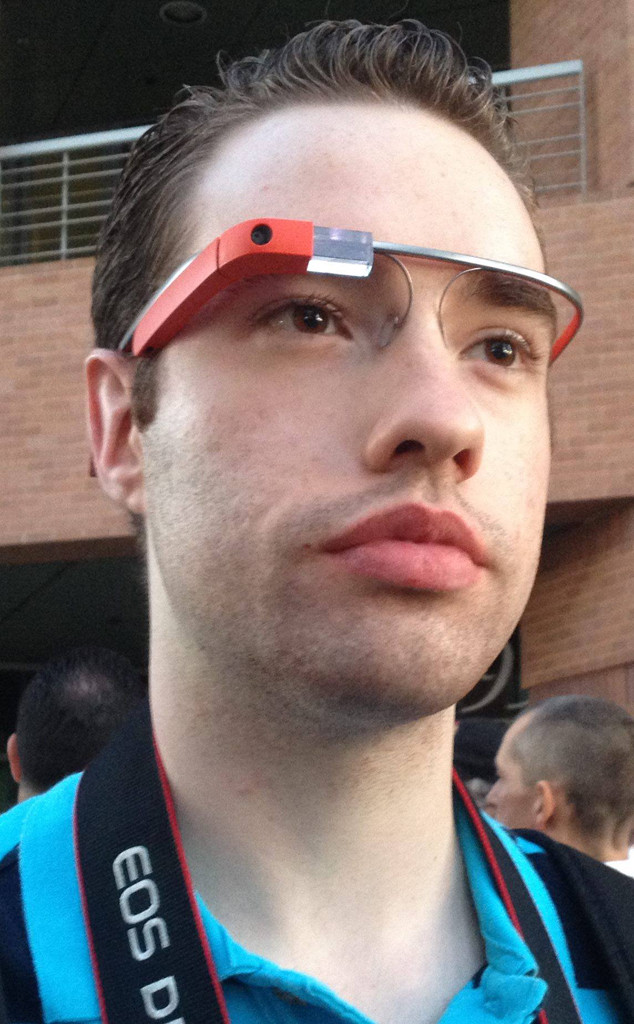 Google Glass/Facebook
UPDATE: The Google Glass team reiterates that, "Developers can develop these types of apps but they will not get distributed on the Glass platform period. It's a similar idea to the notion that someone could build a porn app for a mobile platform but it wouldn't get distributed on that platform." They also note that they are the only platform to come out with a policy banning facial recognition apps.
Have you ever seen someone wearing Google Glass out at the bar? Like a real person at a real bar actually wearing Google Glass? If so, you know how absolutely ridiculous they look. Which may be the only factor we have that will stop this:
A new app will allow total strangers to ID you and pull up all your information, just by looking at you and scanning your face with their Google Glass. The app is called NameTag and it sounds CREEPY.
The "real-time facial recognition" software "can detect a face using the Google Glass camera, send it wirelessly to a server, compare it to millions of records, and in seconds return a match complete with a name, additional photos and social media profiles."