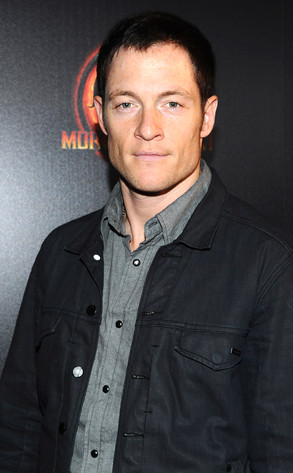 Angela Weiss/Getty Images
Fanboys may want to sit down for this casting news!
The CW's Supernatural has recruited yet another sci-fi genre fan favorite to guest star in its upcoming season: Battlestar Galactica and Dollhouse star Tahmoh Penikett is set to play fallen angel Ezekiel opposite Jensen Ackles and Jared Padalecki, E! News has confirmed. Please give us a moment to fangirl out, won't you?
Penikett will make his Supernatural debut in the season-nine premiere on Oct. 8. Executive producer Jeremy Carver describes Ezekiel as "a dignified warrior angel injured in the Fall," referring to the season-eight finale's epic final scene which saw all of the angels falling from heaven. (Insert cheesy pickup line involving the fall from heaven causing his injury here.) All other details about the mysterious Ezekiel are being kept under wraps.