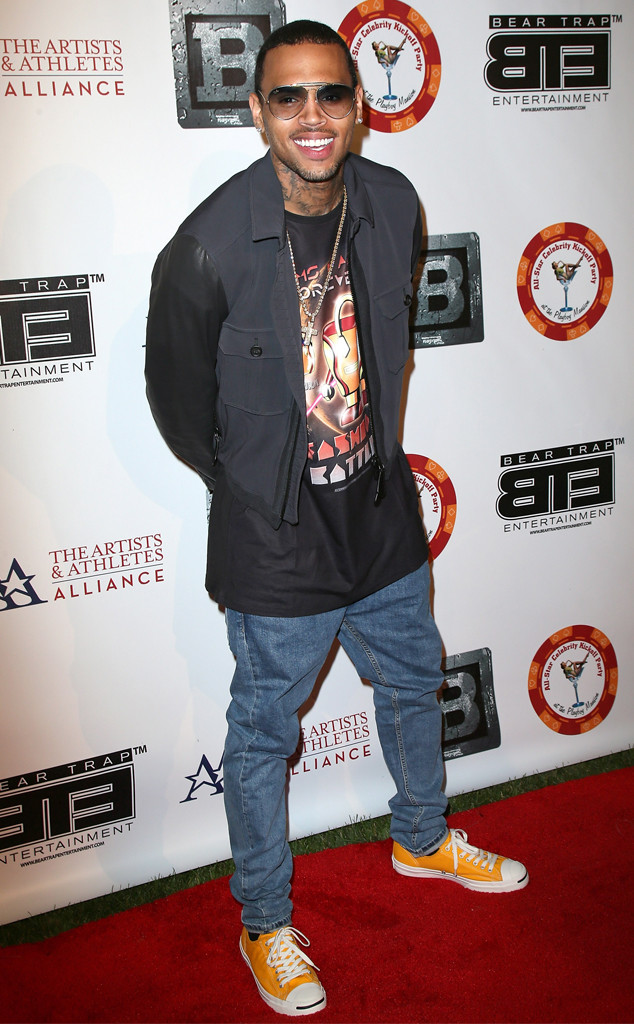 David Livingston/Getty Images
Chris Brown's legal woes just got a little lighter, but he's not out of the woods by a long shot.
The "Run" singer's attorney, Mark Geragaos, entered a plea of not guilty Tuesday on Brown's behalf to a charge of hit-and-run, E! News confirms.
The misdemeanor stems from a May 21 incident in which Breezy was accused of hitting a California woman's car and allegedly refusing to give his driver's license number and then left the scene.
As a result of the mishap, a Judge last week revoked Brown's felony probation from his 2009 assault of Rihanna and set a probation violation hearing for Aug. 18.