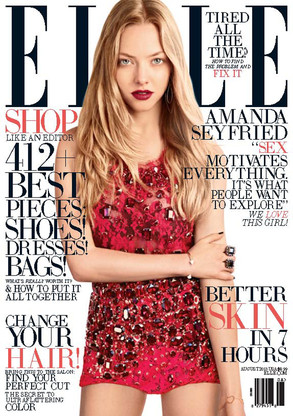 Carter Smith/Elle Magazine
Amanda Seyfried definitely isn't shy when it comes to discussing her romantic life.
And we wouldn't expect anything less from the bold actress, who is set to play porn star Linda Lovelace in the upcoming biopic Lovelace.
As the cover girl of Elle's August 2013 issue, the blonde beauty opened up for a candid discussion about her dating life, admitting that instant sexual attraction is a definite must for her when it comes to relationships.
"Everybody I've dated I've been sexually attracted to immediately," she said during an interview with the fashion magazine. "Sparks don't grow—your vagina doesn't become more inclined to wanting someone just because you're around them."