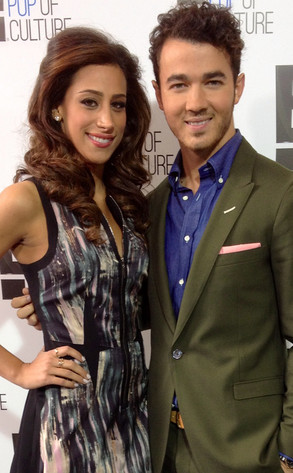 Jennifer Cooper
Kevin and Danielle Jonas are about to become parents!
E! News confirms that Dani is pregnant with their first child.
"I was overjoyed," Kevin revealed exclusively to E! News' Giuliana Rancic via Skype upon learning about his wife's pregnancy. "It's been the most exciting thing in my life so far."
He added, "I'm excited and I'm nervous."