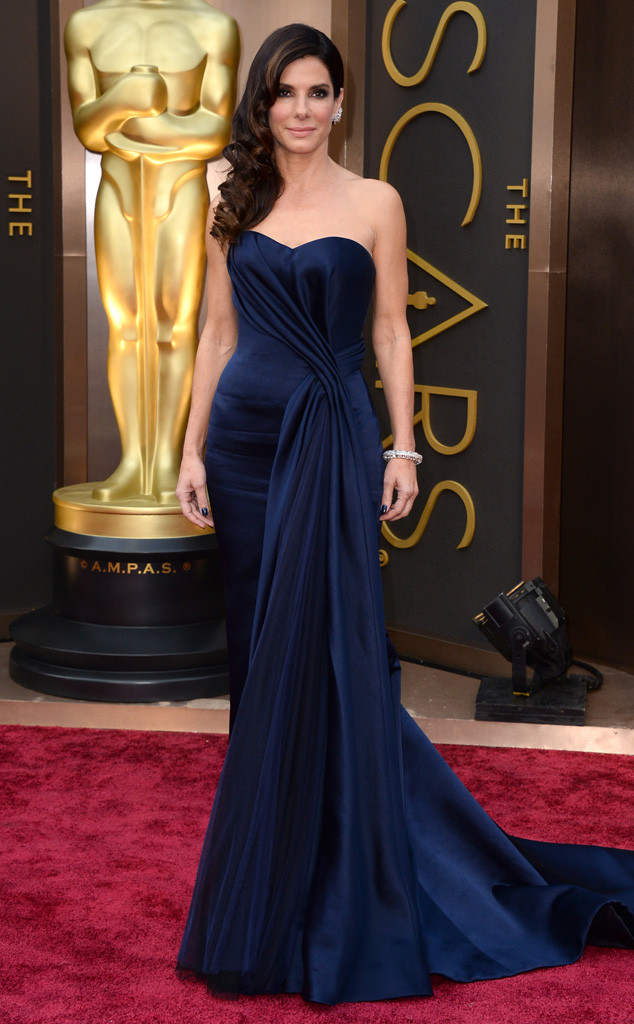 Jordan Strauss/Invision/AP
Sandra Bullock may be a gorgeous, Oscar-winning actress, but it was her adorable son, Louis, who stole the spotlight Thursday.
The mother of one picked her mini caped crusader from school, where little Louis killed us with cuteness in his Batman costume.
Bullock was sporting a basic stripped T-shirt, boyfriend jeans and a fedora as she walked beside her son (and carried his lunchbox!), while her little one tried for his best "tough guy" face.