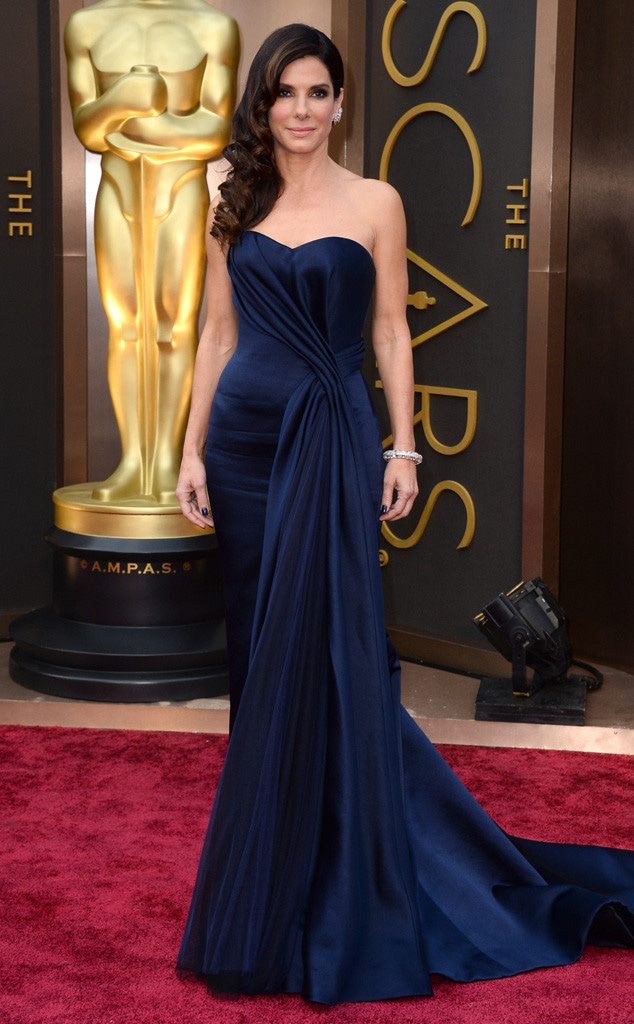 Jordan Strauss/Invision/AP
It doesn't get more hands-on than this!
Oscar-winning actress Sandra Bullock did the heavy lifting when she toted her son Louis' art project after school.
The Blind Side star held her 3-year-old's "Louis' Bees" poster, which was about as tall as the youngster, while he helped by carrying his lunch in the rain.
The poster, which had a honeycomb background with adorable bees featured across, showed images of bee colonies and some beekeepers hard at work.
And both the poster and the pic of the devoted mother and son are equally sweet.
We have no doubt that Louis got an excellent grade on that art project!