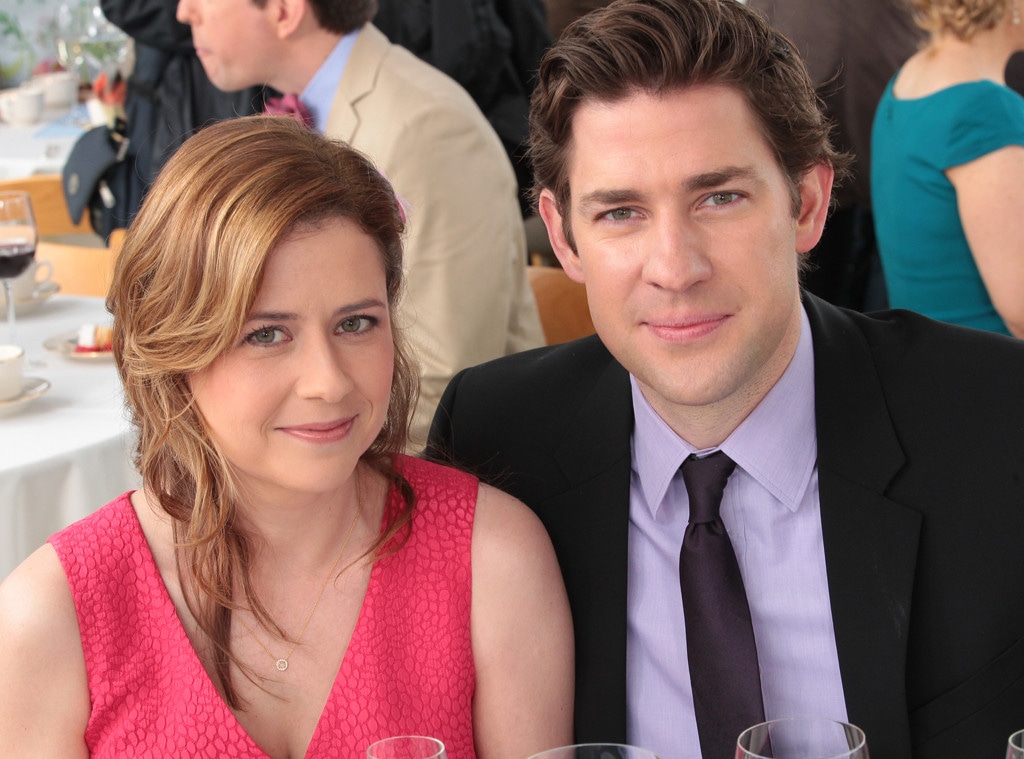 Colleen Hayes/NBC)
The Office closes up shop for good this week, with the series finale airing Thursday on NBC. And for those fans who have been there since the beginning, through the good and the bad, from the pilot to last week's episode, it's going to be an emotional night.
But before we start mourning the loss of one of TV's great comedies, let's celebrate it first! This week we will be posting our 100 reasons why we fell in love with The Office—25 each day for four days. That equals 100, right? Math! And there will be GIFs, because honestly, who doesn't love GIFs?
Check out 100-76 below, and then add your own in the comments. Come back every day this week for the rest of the list!
100. Michael's (Steve Carell) inability to control his emotions.
99. Andy's (Ed Helms) sick white-boy dance moves.
98. Michael managing to almost always have the most profitable branch, despite how much he hates work.
97. Dwight's (Rainn Wilson) hatred of…almost everything.
96. Holly (Amy Ryan) and Michael bringing out the dorkiness in each other.
95. Dwight's rarely seen soft spot.
94. Michael Scott Paper Company
93. Michael's lack of technological prowess.
92. Kelly (Mindy Kaling) and Erin's (Ellie Kemper) friendship.
91. Agent Michael Scarn.
90. Ryan's (B.J. Novak) thirst for revenge...and that goatee.
89. Toby's (Paul Lieberstein) inability to ever catch a break.
88. Stanley's (Leslie David) simmering (and not-so-simmering) anger.
87. Michael's bitchface (almost always aimed at Toby).
86. Sweet and simple Kevin (Brian Baumgartner).
85. Dwight and Jim's (John Krasinski) sales rivalry
84. Jim's honest and often heartbreaking talking heads.
83. Creed's (Creed Bratton) "shocking" blog.
82. Michael's face when he tries unsuccessfully to keep in his emotions.
81. Kelly's relationship advice.
80. Mental pictures on Jim and Pam's (Jenna Fischer) wedding day.
79. Michael teaching Dwight how to be cool, including how to correctly "raise the roof."
78. Parkour!
77. Michael saving Meredith's (Kate Flannery) life…by hitting her with a car.
76. The love saga of Kelly and Ryan.