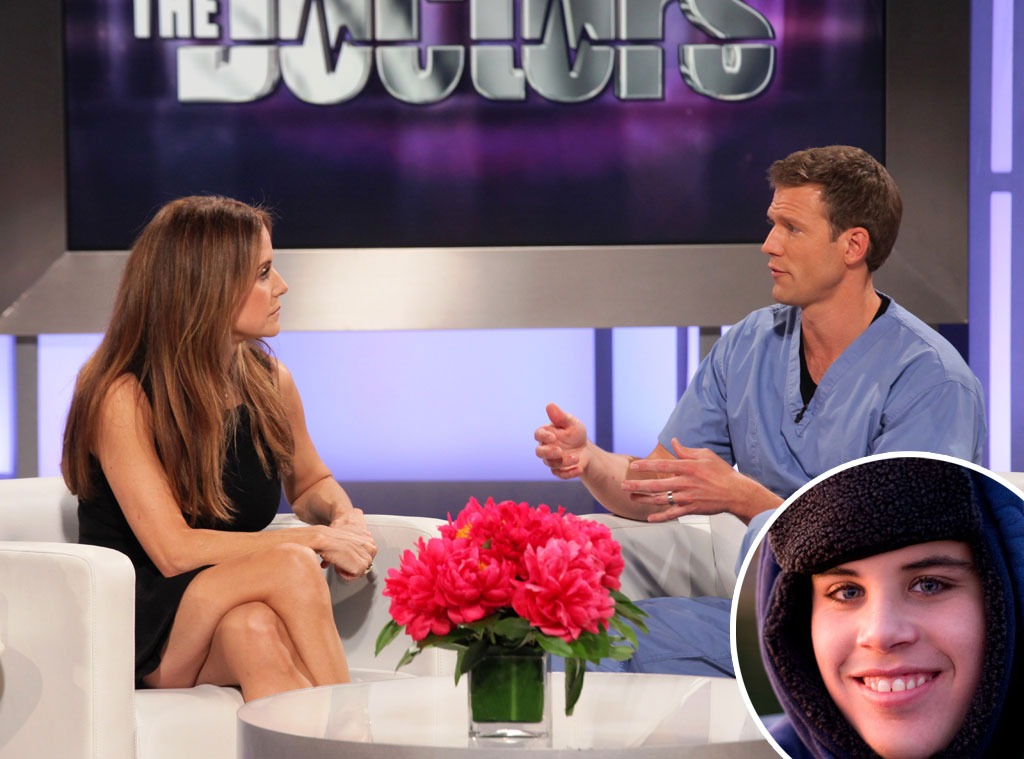 Courtesy of CBS; The Travolta family
Actress Kelly Preston has decided to speak out about her 16-year-old son Jett Travolta's death, almost four years after the tragedy occurred.
John Travolta's wife appeared as a guest on The Doctors (airing Nov. 21), and discussed Jett's medical conditions and what she and her husband feel are the factors that lead to their son's disabilities.
"Do not believe a lot of the things you read," Preston said about media reports directly following her son's death, "[Jett] was autistic. He had seizures, and when he was very young, he had Kawasaki syndrome."
Preston believed that autism and seizures contributed to Jett's death, and that they were caused by a collection of factors that included Kawasaki syndrome, complications from her "fast and hard" labor, and the use of antibiotics while breast feeding. The antibiotics, Preston said, "gave [Jett] thrush," an infection of Candida yeast, which some studies have linked with the symptoms of autism. 
The actress also advocated organic eating and trying to diminish the intake of foods containing pesticides and chemicals, which she believes are contributors to the rising rates of disease and autism in children. 
In January 2009, a police spokeswoman told E! News that Jett apparently banged his head on a bathtub after suffering a seizure at the family's getaway at the Old Bahama Bay Hotel on Grand Bahama Island. Efforts were made to revive Jett, but he was pronounced dead at Rand Memorial Hospital.