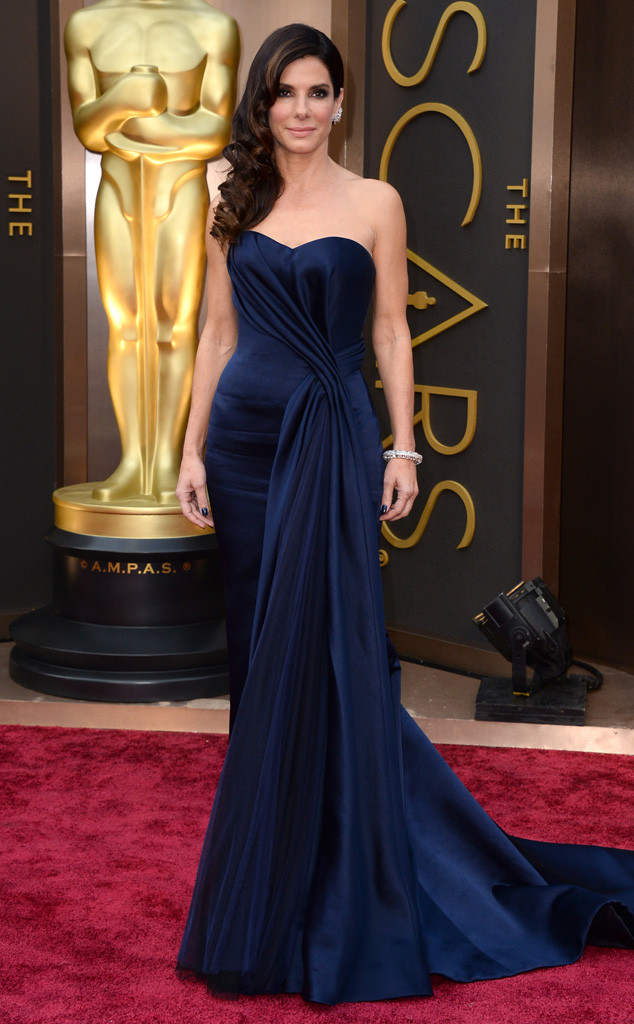 Jordan Strauss/Invision/AP
Talk about a sweet celeb parenting pair!
Sandra Bullock and 2-year-old son Louis along with Camila Alves McConaughey and her kids—4-year-old Levi and 2-year-old Vida—stepped out together Tuesday in New Orleans to watch the Warren Easton Charter High School marching band and drill team perform.
Although the 48-year-old Crash actress briefly dated Camila's hubby, Matthew McConaughey, back in the '90s, the gal-pals proved there are no hard feelings as they enjoyed the show together.