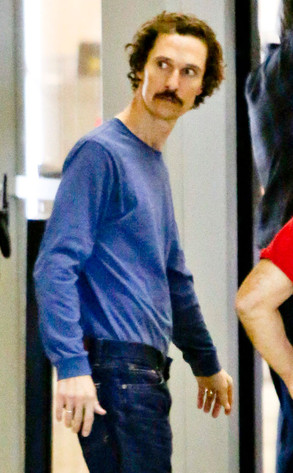 AKM-GSI
Holy, skin and bones!
We know Matthew McConaughey has been losing weight for his starring role as a man with AIDS in The Dallas Buyer's Club, but it looks like he's really gone all Christian Bale on us now.
The Magic Mike hottie was spotted at LAX earlier today looking more gaunt than ever. Adding to the dramatic transformation are his pale skin and seemingly dyed black hair and mustache.