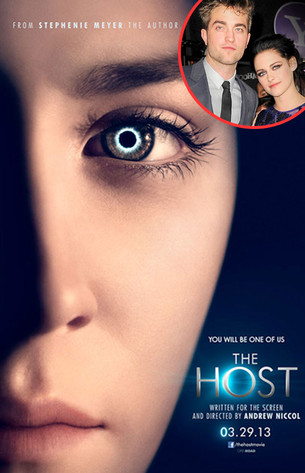 Chockstone Pictures; Kevin Winter/Getty Images
Stephenie Meyer already 'fessed that things are "a lot calmer" on The Host set without Robert Pattinson and Kristen Stewart (plus all those horny teens and Twilight love triangles!).
And even though their Twilight-inspired romance caused more than a bit of production drama, there's no doubt, Rob and Kristen's chemistry made the movie an instant vampy sensation.
But sorry, Rob and Kris, Steph's got a new set of superstars for her alientastic flick (namely Saiorse Ronan, Jake Abel and Jared Howe), and the twists and turns of their love story saga just might give Robsten a run for their romance.