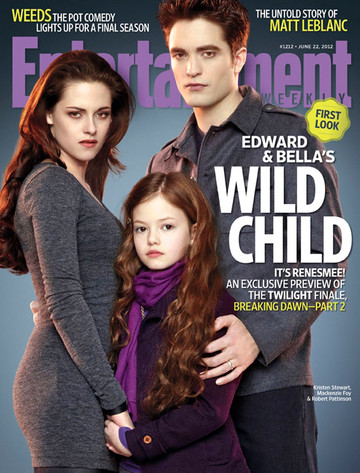 Entertainment Weekly
Sorry, Snow White, but it looks like your time in the spotlight is over.
Because Bella Swan is back and more bloodsucking-ly badass than ever. Today, we got our first look at mama Bella, hubby Edward Cullen and daughter Renesmee—courtesy of Entertainment Weekly—but the stars are also sounding off on the final installment of the Twilight Saga.
Like Kristen Stewart, who happily admits: "Let me tell you, this movie is so weird. It. Is. Bizarre." Possibly the strangest plotline of the final film? Taylor Lautner's, uh, "relationship" with Bella and Edward's infant daughter.