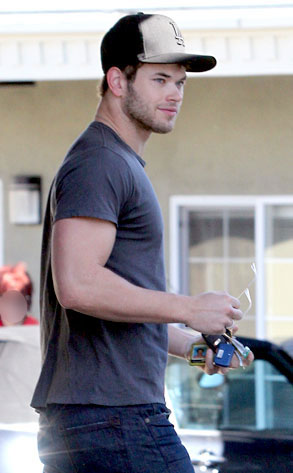 Fame Pictures, Inc
Nice try, but we'd recognize those biceps anywhere.
Kellan Lutz was caught sneaking out of a low budget motel in Los Angeles Monday morning, and he wasn't alone.
Any guesses as to which famous face is making the walk of shame behind Kellan in that red wig?