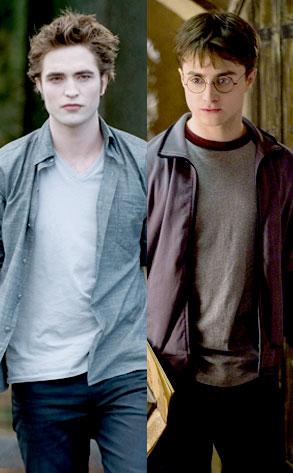 Summit Entertainment; Warner Bros.
Harry Potter and the Deathly Hallows: Part 1 may not hit theaters until next Thursday, but Potter fans are already trying to out-do the Twi-hards at the ticket office!
The highly anticipated movie, which we're so friggin' happy comes in a double dosage, has already sold out more than 900 show times nationwide. Damn that's impressive! But what's even better than being at one of these midnight showings in your Hogwarts gear? Livestreaming (as yours truly is) from the premiere in NYC, duh!
But we've got some pre-premiere dish that won't have Twilight lovers jumping for joy...