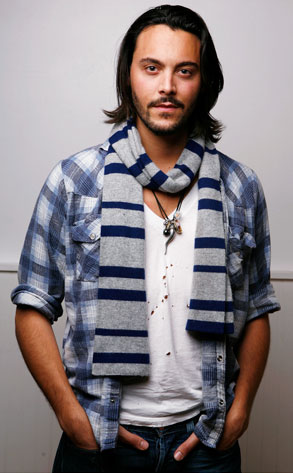 Matt Carr/Getty Images
Robert Pattinson may need to have a little chat with Jack Huston.
Eclipse's super-hot newbie isn't anticipating being having to face screaming fangirls clawing, pushing, shoving, biting for his attention.
The actor plays Royce King II, the good-on-paper fiancé to Nikki Reed's Rosalie Cullen, in a flashback sequence.
"I don't think I will [face the madness] because of my part," he told E! News at the G-Star Raw fashion show. "I'm actually kind of a nasty guy. I'm her fiancé who ends up basically trying to rape her. It's rather horrible."
There's a chance we may never have met Royce and the small but meaty part may not have even existed were it not for David Slade taking a meeting with Huston.
"I went in to the director and he very sweetly wrote this part up for me," the actor admits. "It was kind of a nice compliment from him."
Now, as for those costars of his…