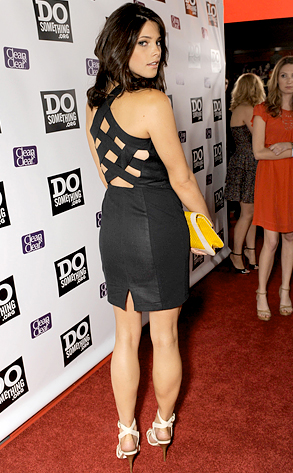 Todd Williamson/Getty Images
"Ashley's perfect. Kristen would never do it, but even if she wanted to, her intense personality wouldn't work that long oncamera. Just look how uncomfortable [Kristen] gets during an interview. And Nikki...Well, it's obvious why MTV wanted Ashley over her."
—So sasses one of our close-knit Twilight cast insiders on why the very likable Ashley Greene nabbed the gig to be MTV's fashion correspondent for Sunday's Video Music Awards
Must say, the choice is obvious. She's fourth in line for the Twilight crown (behind Rob, Kristen and Taylor), and the VMA powers obviously want a babe onscreen.
Our main gal, Kristen Stewart, would never do it. Part of her appeal is that she's just not that available, ya know?
While we stand by the fact that Ms. Reed is the prettiest of the Twi gals, she's clearly no one's fave. Best of luck to ya this weekend, Ash. Give us a good damn Robsten interview will ya? And a kissy kissy when you see Chace Crawford again this weekend.