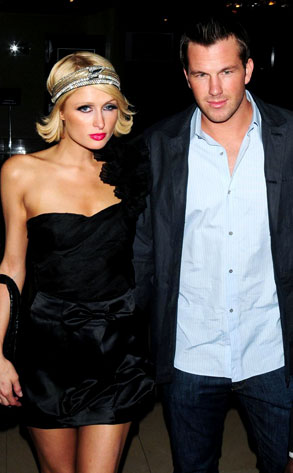 PacificCoastNews.com
Paris Hilton's hopping back into the grind (she told you she's "always working") after returning from her romantic vacay with on-again BF Doug Reinhardt. Dougie planned the trip to win the heiress back after their brief breakup, and it totally worked like a charm.
But the dirty-dancing duo still haven't stepped out in public again. And they might not for a while: Par's currently up north in Twi country filming a bit part for Supernatural. (Which V-town pair do we have to worry about Ms. Hilton corrupting more, Jackles or Robsten?)
Now that P's out of Doug's eyesight, she's found a way to absolutely guarantee he doesn't forget about her again—not for a friggin' millisecond, folks.
So in what totally outlandish way did Paris accomplish this?