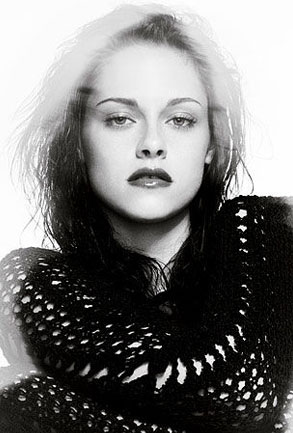 David Sherry for Dazed and Confused
Kristen Stewart's Dazed & Confused magazine spread just keeps on giving. Usually, after we see a cover and get a couple photos along with a quote from a famous person's latest magazine story, we're over it. But this is K.Stew and when was the last time we saw her in a magazine?
Oh, last week.
Well, that cover was more about Taylor Lautner, this one is all about K.Stew looking awesome and saying things like how the one film she has most identified with so far is where she plays "a 16-year-old street kid prostitute stripper."
So yes, of course we're going to post the rest of the pictures from the shoot. Plus, photographer David Sherry said of 19-year-old Kristen, "I was reminded of a young Jodie Foster or Winona Ryder. I tried to portray a new way of seeing this blossoming teenage actress." We gotta see how he did...