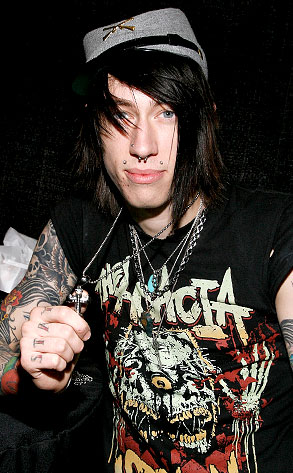 Joe Kohen/Getty Images
When your younger sister is Disney's most famous pole dancer, it's probably only natural to rebel. That's what Trace Cyrus is doing, anyway. "Need more tattoos so everyone knows I'm the cool one."
When he's not taking awesome pictures of those tats in his hotel room, he's bullying the rest of the Disney gang. It was just last month the 20-year-old Metro Station singer and guitarist was engaging in some high school Twitter drama with Demi Lovato.
Now, it's the Jonas Brothers he's after. Talking to September's Details, he says, "I'm not trying to clean my image to make anyone happy. I could have gone the route of the Jonas Brothers. Those guys can't live their lives freely. They have to put out this image that's totally fake."
And he'll back that up with fists...