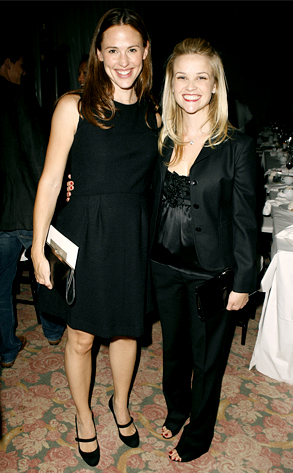 J. Vespa/Getty Images
Jennifer Garner's cutesy mug is gracing the cover of C magazine this September, and she gives just some thrilling quotes. And by quotes, we mean white lies.
Says Jen: "I've never been one to paint myself up Hollywood style—I'm just not good at that. I don't have a healthy dose of that kind of vanity although I wish I did because then you know how to be cute when you need to be cute."
OMG! Ms. Garner is sheer perfection in regards to knowing when to turn on the cuteness. Like in front of every friggin' rolling camera, for starters. We wish we could show you the real J.G. behind the scenes, but some of you are already catching wind of what that's like.
Whatev, the total gem of this Q and A with the mag was who Jen revealed was her Hollywood bestie...