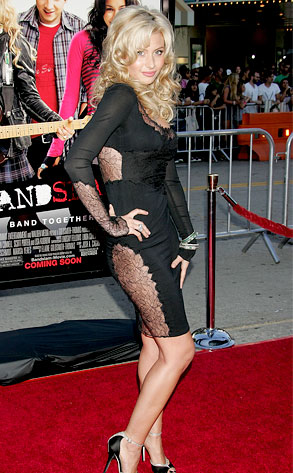 David Livingston/Getty Images
Aly Michalka is growing up.
But not too much. The 19-year-old, best known from Aly & AJ, tells me there's not a chance in heck she'll be stripping down for a movie.
"I don't think it's necessary," Aly says. "I think there are other ways to shoot a love scene or a sexy scene without taking your clothes off."
However, she does get to stir things up a bit in the upcoming Easy A, opposite Superbad's Emma Stone...