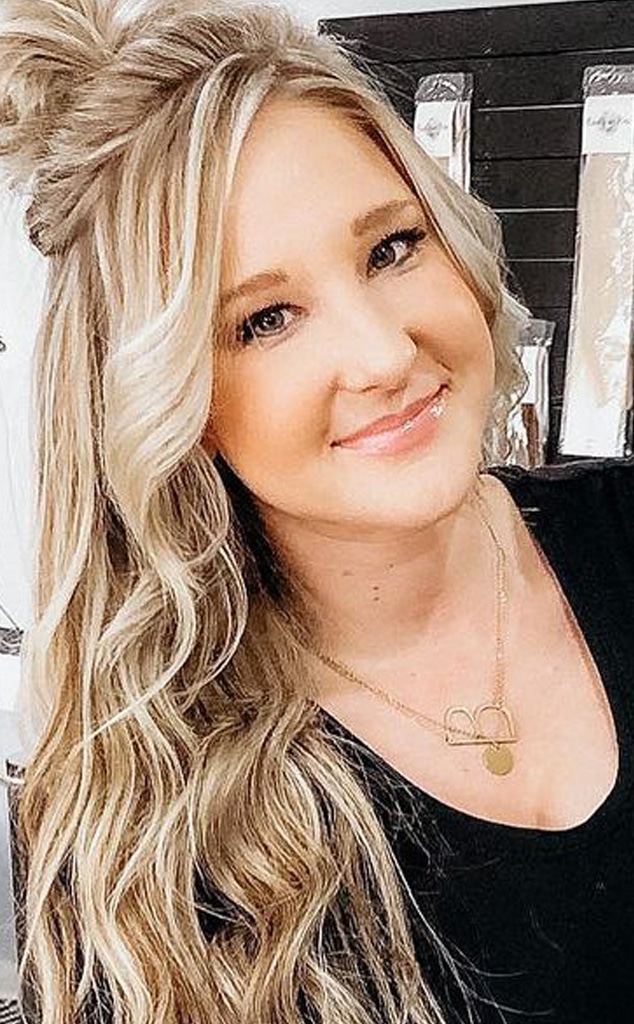 Instagram
One year after the death of her infant son Crew, YouTuber Brittani Boren Leach has penned an emotional Instagram post as a tribute to her child. 
"One year ago I held your hand for the last time and kissed your bald head as tears poured from my eyes. One year ago I rode down the halls next [to] you as people paid tribute to your life as a hero. One year ago I said 'Goodbye for now' outside of OR doors," the 29 year old wrote in the caption of a photo of Brittani holding Crew's hat, which also displays her tattoo of a cardinal on her wrist. "One year ago I walked out of a hospital with aching empty arms and a shattered heart."
The content creator, who documents her family's life on her YouTube channel, also shared the meaning of the cardinal tattoo in the message. She wrote, "I'm strong because I have to be, but today I don't want to be. Sometimes I cry out to God and beg him to let me hold you one more time. But God knows my work here isn't done, so he sends a Cardinal to comfort my heart until I can hold you again. Every time I look down at this tiny Cardinal, it will be a reminder that you are always with me." 
"I miss you Crew," she concluded, "and everyday is just one more day closer to you."
Crew was 3 months old when Brittani and her husband Jeff Leach put him down for a nap on Christmas of 2019 and found he was unresponsive when they tried to rouse him later that day. Days later, the parents made the decision to remove him from life support. 
"The doctors have concluded that the damage to Crew's brain is catastrophic & irreparable. We are devastated. We have made the difficult decision to donate Crew's organs in the hopes that he can help another child and family in need," Jeff shared on Facebook at the time. "Crew fought bravely, so we could spend this time together. We're so blessed to have been here with him."
 
"When they placed him in my arms it was a feeling I could never describe," Brittani shared in an Instagram post announcing the news. "Big brother Crew sure outdid himself, and no doubt is smiling ear to ear in Heaven."