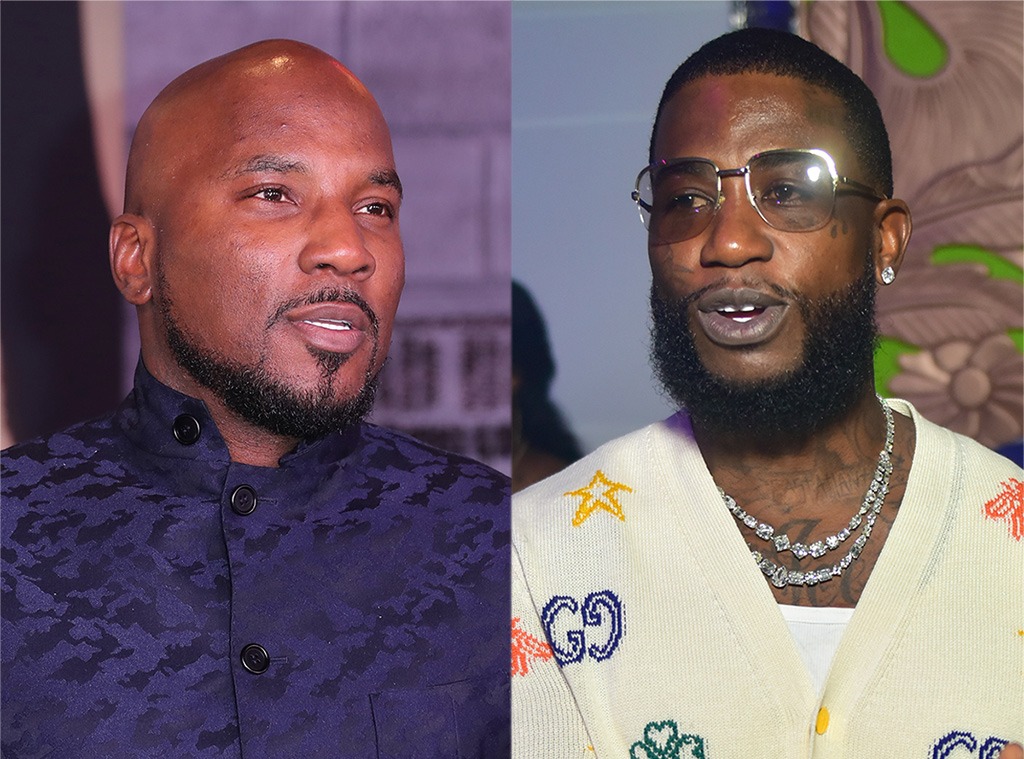 Getty Images
Pop culture fans are giving thanks for a little less bad blood.
One week before the Thanksgiving holiday, Gucci Mane and Jeezy came together for the latest edition of Verzus, a music livestream phenomenon created during the coronavirus pandemic by mega-producers Timbaland and Swizz Beatz.
Held on Nov. 19 at the Magic City strip club in Atlanta, the two rappers battled it out for close to two hours as nearly two million people tuned in from home. In fact, the New York Times reported that each artist played 24 tracks during the clash.
"I brought you here to show you that the world care about what we got going on, because we are the culture," Jeezy explained during the show. "Me and you. Where we came from. What we've been through." 
When it was time for the stream to end, Jeezy offered to perform a duet with Gucci Mane of "Icy" before they each dropped new releases at midnight.
"Listen, all respect," Gucci Mane said. "I appreciate you for throwing out the olive branch—I accept that. No disrespect. It's all love."
Watch:
Brandy & Monica Address Long-Time Feud
Verzuz battles have become quite the digital hit in recent months. Previously, Brandy went up against Monica while Gladys Knight competed against Patti LaBelle, just to name a few.
As for why this match-up is so different, GQ previously explained why Gucci Mane and Jeezy haven't always seen eye to eye. According to the publication, the rappers shared a beef partly because of failed collaborations, diss tracks, subtweets and more. But those close to the artists were hopeful that this battle could open the doors for a brighter future.
"This is a dope pairing because both Jeezy and Gucci are legends in the trap subgenre that, even as it's shifted and evolved, it's still dominating and this is like two mountains or two glaciers that are finally meeting," Nick Love, former VP of Marketing & Promotions for Jeezy's Corporate Thug Entertainment, told GQ. "You know how scientists are always saying how one day an earthquake or some other natural catastrophe is gonna happen and California is gonna just break off and drift into the sea? This is that!"