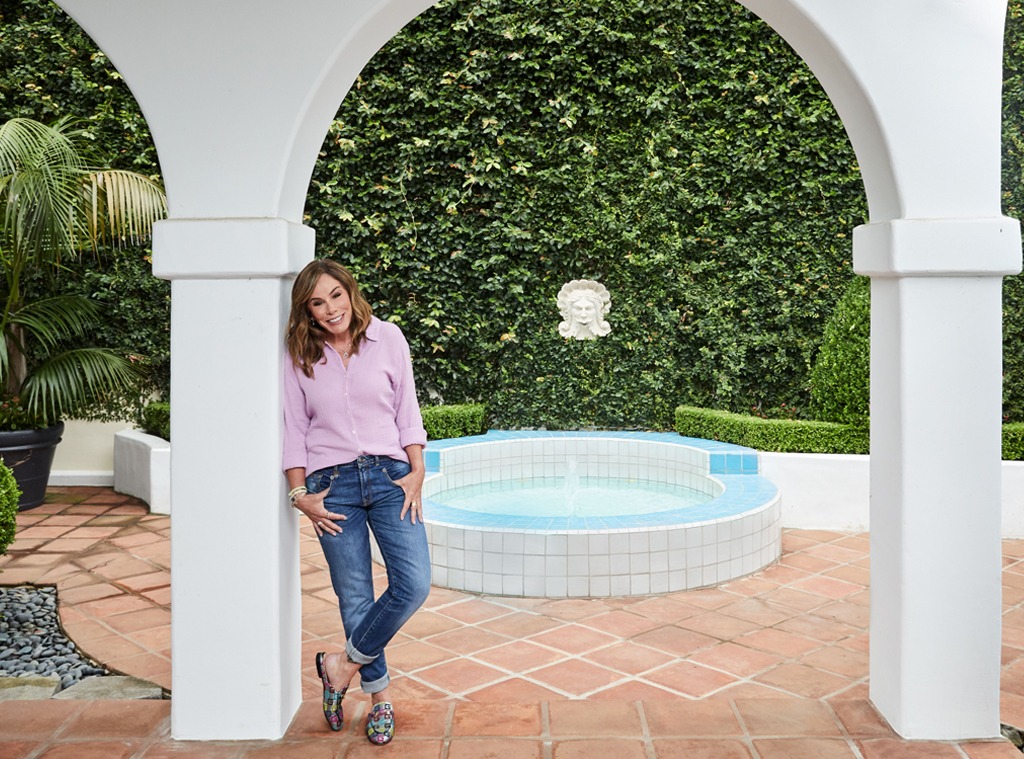 Jenna Peffley for ArchitecturalDigest.com
Melissa Rivers' home is full of sentiment and style.
The 52-year-old star opened up the doors to her house in Santa Monica, Calif. for an ArchitecturalDigest.com exclusive.
According to the outlet, Melissa had lived in a Pacific Palisades pad for nearly a quarter of a century before she decided to purchase her current 7,048-square-foot Mediterranean-style villa.
"After my mom [Joan Rivers] passed, I felt it was just time for a change," she said. "It was a great home, but it was time to take a step forward and create a new environment for myself and my son."
After buying the property, Melissa embarked on a two-year remodel with help from interior designer Martyn Lawrence Bullard. He helped "create something light and bright with positive energy" that also served as "just the right backdrop" for some of the artwork and collections she inherited from her late parents.
"As formal as some of the areas are in this home, it never feels overwhelming," Melissa told AD. "There's a warmth and light, a happiness. It's definitely a happy home."
The vanity in Melissa's glam space is where she keeps a few of her most cherished possessions. For instance, it contains a drawing of her and her son Cooper that was sketched by Joan, as well as three portraits from when Melissa was a young child.
"My father had asked their good friend, photographer Kenn Duncan, to take these," she explained. "They were either a Mother's Day or birthday gift from my father to my mother."
Jenna Peffley for ArchitecturalDigest.com
As visitors roam throughout Melissa's house, they'll also see an exquisite dining room, which features a few of her mother's diamond-encrusted frames, as well as a beautiful bedroom displaying some items from Joan's malachite collection.
There's also a stunning office showcasing Joan's awards, a quaint courtyard, and a colorful kitchen. As Melissa put it, "I am a terrible cook, but yet I love a beautiful kitchen."