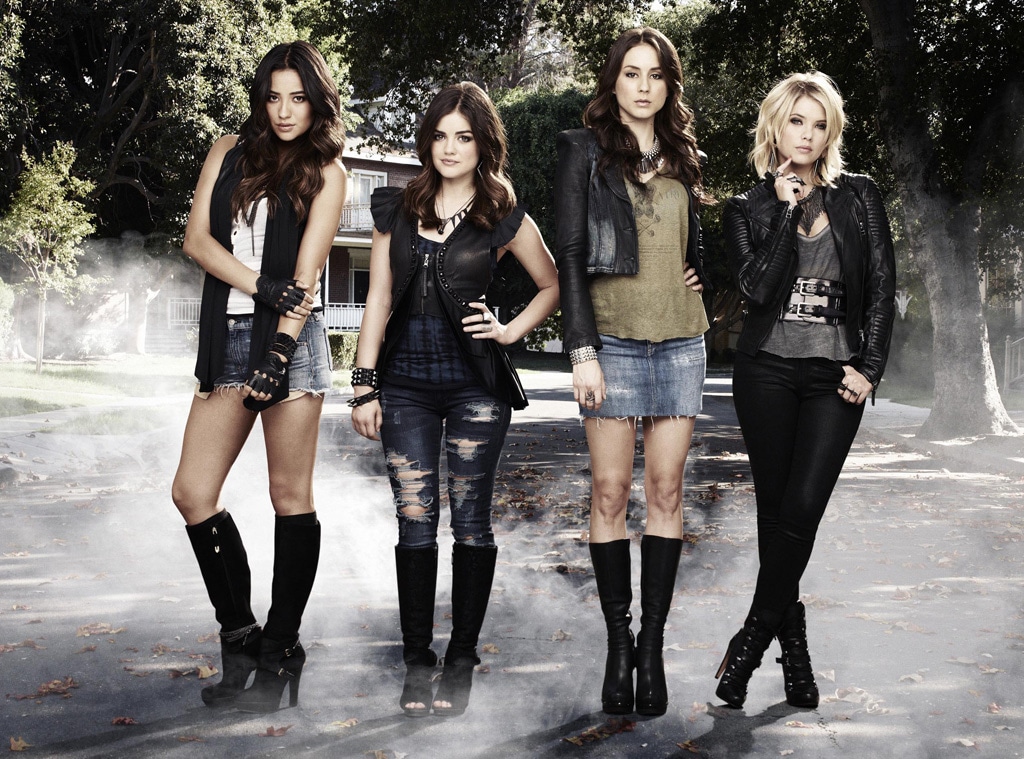 Abc Family/Alloy Entertainment/Warner Horizon Tv/Kobal/Shutterstock
The body's barely had time to get cold, but the reboot's already coming.
Pretty Little Liars, which ended in 2017, is reportedly being rebooted by Riverdale creator Roberto Aguirre-Sacasa. The Hollywood Reporter says Warner Bros. TV is looking to revive the franchise with all new characters and an all-new story, and Aguirre-Sacasa would write the script with no word on any involvement from original creator I. Marlene King. No home or network is attached yet, though a likely suspect would be HBO Max. 
PLL launched two spinoffs, though each was canceled after one season. Ravenswood took Caleb (Tyler Blackburn) away from the main show and brought ghosts into the mix while The Perfectionists sent Alison (Sasha Pieterse) and Mona (Janel Parrish) to a heavily surveilled college as faculty members. Nobody really misses Ravenswood, but The Perfectionists seemed to find itself right as it ended and never got the chance to continue, which brings us to one big question...
Why? 
Why do we need a Pretty Little Liars reboot just three years after the original Pretty Little Liars ended? Why does anyone think this will work if two spinoffs failed? If it's all new characters and a new story, what exactly makes it Pretty Little Liars? 
We won't lie and say we aren't curious about what a Riverdale-esque Pretty Little Liars show would look like, and Aguirre-Sacasa absolutely does know his way around a teen murder show. If you compare some of the plot lines on Riverdale and Pretty Little Liars, you end up with just about the same level of absurdity. Archie may have gotten attacked by an unseen bear, but Spencer once discovered that her corset was lined with finger bones and one of the moms got trapped in a car full of bees. It's all the same! 
In fact, Veronica, Betty, Cheryl and Toni would all fit in perfectly with Aria, Hannah, Spencer, Emily and Alison, and A makes just as much sense as the Black Hood ever did. 
Watch:
"Pretty Little Liars" Cast's 'Bittersweet' Goodbye
Did we just talk ourselves into wanting this? We fully came into this article wondering why this news was a thing but now it sounds kind of great and we'd like to watch it. 
Plus, Pretty Little Liars star Lucy Hale starred in Aguirre-Sacasa's Katy Keene, so her involvement feels more likely than not. We're fully on board now. We'll take this show, thank you. 
Pretty Little Liars also starred Troian Bellisario, Ashley Benson, Shay Mitchell, Keegan Allen, Ian Harding, Pieterse, Parrish and Blackburn. It aired on ABC Family/Freeform from 2010 to 2017.