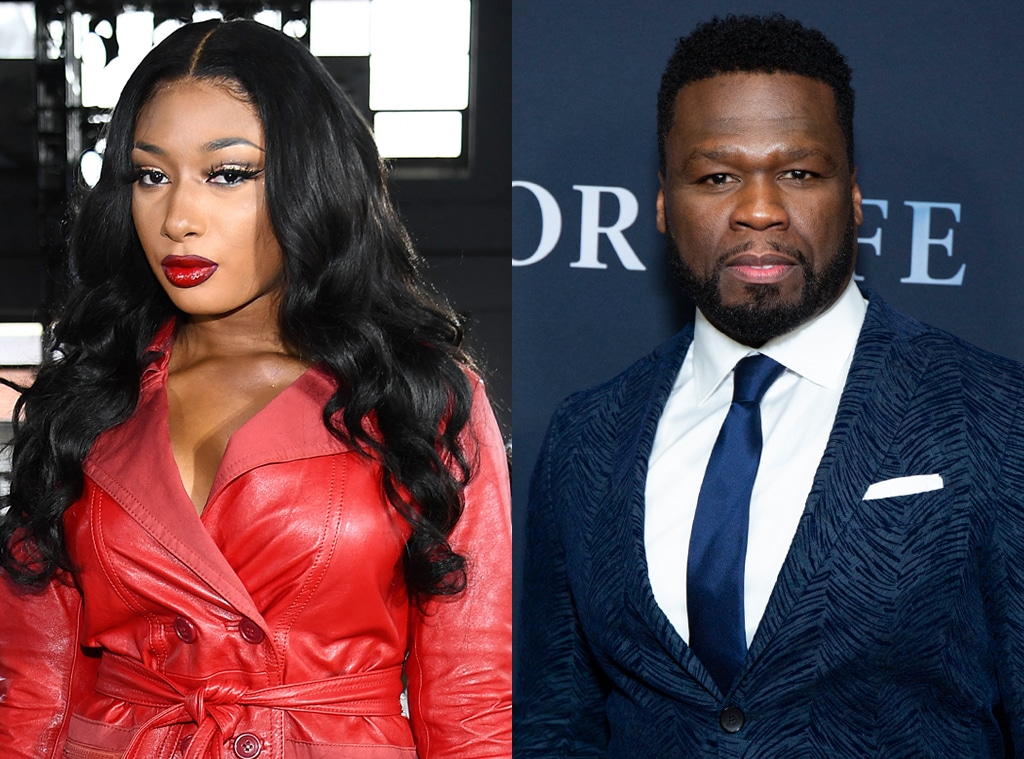 Dimitrios Kambouris/Getty Images for NYFW: The Shows, Arturo Holmes/ABC via Getty Images
50 Cent is apologizing to Megan Thee Stallion.
The 45-year-old took to Instagram on Monday to say he was sorry for a meme he shared that made light of a shooting incident involving the 25-year-old artist.
"Damn I didn't think this s--t was real," the "Candy Shop" rapper wrote. "It sounded so crazy @theestallion I'm glad your feeling better and I hope you can accept my apology. I posted a meme that was floating around. I wouldn't have done that if I knew you was really hurt sorry."
The apology came shortly after the "Hot Girl Summer" singer spoke out about "the worst experience" of her life, as well as her recovery, during an Instagram Live.
"I was shot in both of my feet and I had to get surgery to get the s--t taken out, get the bullets taken out, and it was super scary," Megan said while tearing up.
Megan first addressed the incident, which she tweeted left her "traumatized," on July 15.
"On Sunday morning, I suffered gunshot wounds, as a result of a crime that was committed against me and done with the intention to physically harm me," Megan wrote in a statement posted to Instagram at the time. "I was never arrested, the police officers drove me to the hospital, where I underwent surgery to remove the bullets. I'm incredibly grateful to be alive and that I'm expected to make a full recovery, but it was important for me to clarify the details about this traumatic night. I'm currently focused on my recovery, so I can return back to my life and back to making music as soon as possible."
The Los Angeles Police Department confirmed in a press release that authorities responded to a "shots fired investigation" in the early morning of July 12. The LAPD noted that "one person was transported to the hospital and received medical treatment for a foot injury." In addition, the police department shared that officers arrested Daystar Peterson, a.k.a. Tory Lanez, on a charge of carrying a concealed weapon in a vehicle. He later posted $35,000 and was released from custody. Tory is expected to appear in court in October.