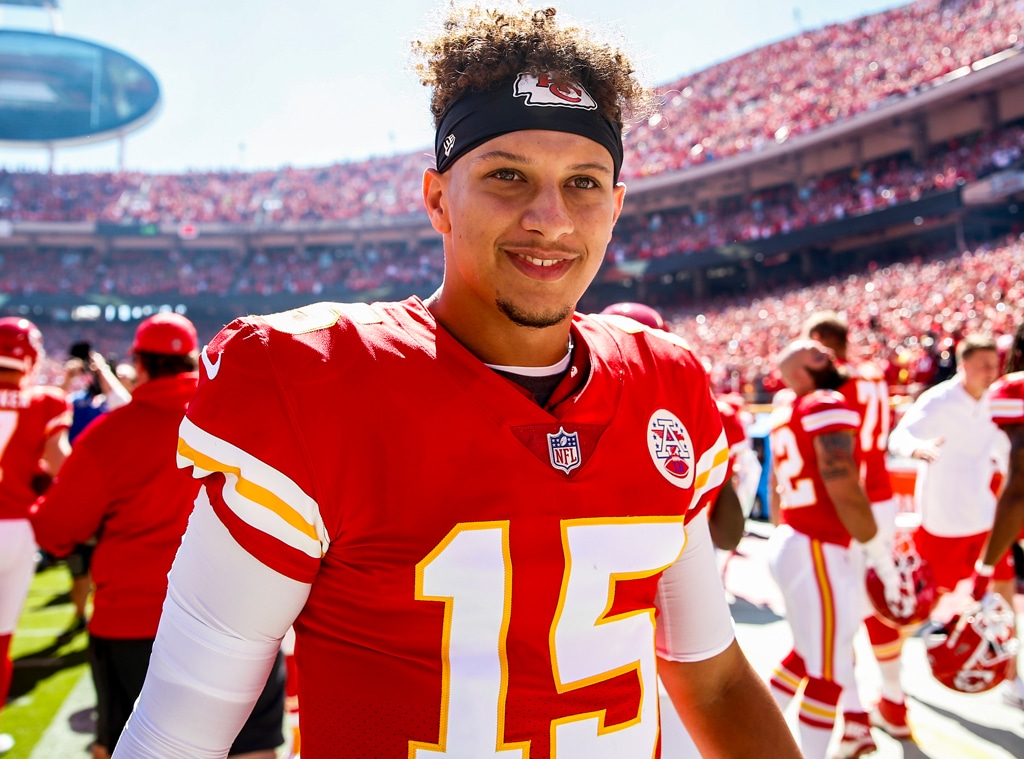 David Eulitt/Getty Images
This could be Patrick Mahomes' greatest touchdown yet.
The 2020 Super Bowl MVP has signed a 10-year contract extension with the NFL's Kansas City Chiefs, keeping him with the team through the 2031 season. But it's not the length of time that's catching the attention of sports fans. Rather, it's the price tag. The deal is reportedly worth $450 million, according to ESPN. Combined with incentives and championship bonuses, the 24-year-old quarterback has the potential to earn $503 million over the decade, making the contract the most lucrative in sports history.
Following the news, Mahomes took to social media to celebrate the victory. As he tweeted to his 1.2 million followers, "Here to stay...!"
Naturally, his team, friends and family are equally excited about the momentous win. "This is a significant moment for our franchise and for the Chiefs Kingdom," Chiefs Chairman and CEO Clark Hunt later praised in a statement. "Since he joined the Chiefs just a few years ago, Patrick has developed into one of the most prolific athletes in all of sports. With his dynamic play and infectious personality, he is one of the most recognized and beloved figures to put on the Chiefs uniform. He's an extraordinary leader and a credit to the Kansas City community, and I'm delighted that he will be a member of the Chiefs for many years to come."
And, for many years to come, they'll be cheering him on from the sidelines. "Great day today," his agent Chris Cabott raved on Instagram. "First half billion dollar player in sports history. Largest contract in sports history. First time NFL player has been the highest paid player in sports history. No trade clause. First time MLB and NBA concepts woven into NFL contract. History made."
"The DNA of a dynasty is in place in KC," he continued. "The best part of this first picture is that everyone in it was in our very first picture in Lubbock, TX a little over three and a half years ago. A lot has changed but two things have stayed the same ... we're family always; family forever."
Watch:
2020 Super Bowl Partying Tips With Victor Cruz
Success didn't come without blood, sweat and tears, though. As his longtime girlfriend Brittany Matthews wrote, "Let me tell y'all about my best friend, he earned that ish...#Iloveyou."
Now that's a touchdown.