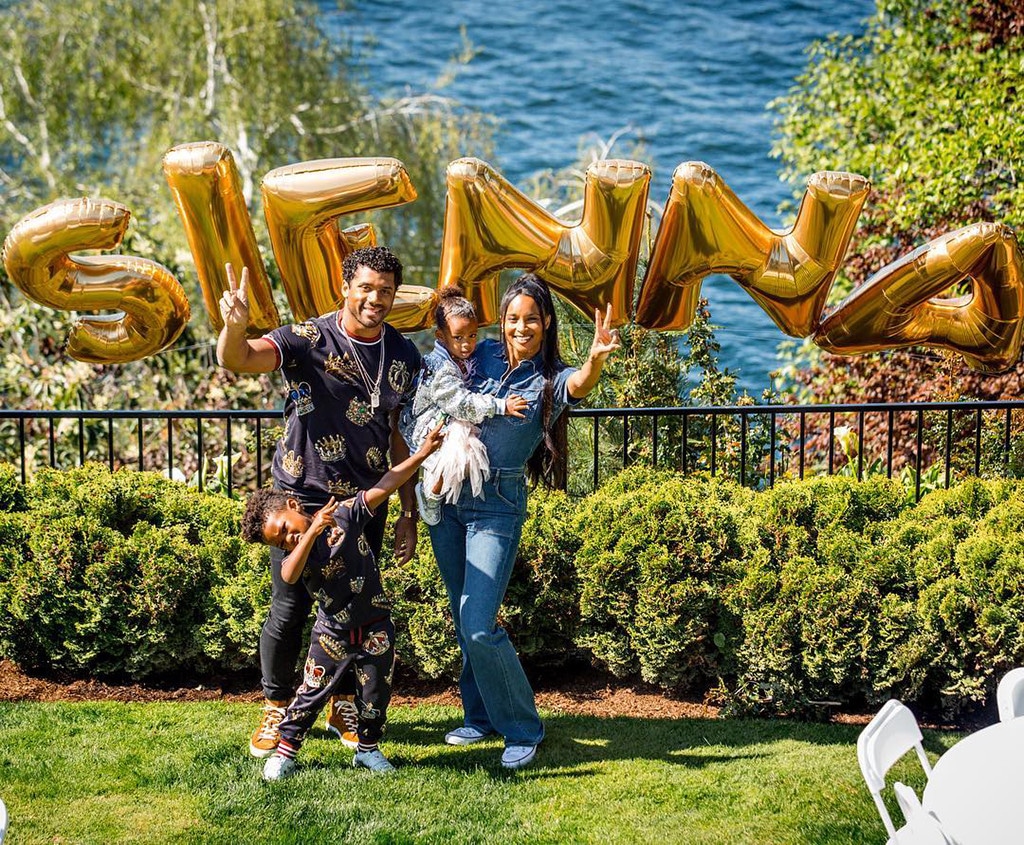 Instagram
Russell Wilson has a lot to celebrate this Sunday!
For one, the Seattle Seahawks quarterback is hosting the remote 2020 ESPYs later today (June 21) with Megan Rapinoe and Sue Bird. Secondly, it's Father's Day 2020!
Fans of the NFL star knows he scores major touchdowns at home with his dad duties to his 3-year-old daughter, Sienna Princess Wilson, whom he shares with Ciara. Russell is also the proud stepfather to the songstress' son Future Zahir Wilburn (6), whose father is rapper Future.
Ahead of his hosting gig for the annual sports event, the Seattle Seahawks quarterback opened up about his special bond 6-year-old Future and how becoming a stepfather taught him about the meaning of true love.
"Being a stepdad... has taught me, really, what love is like, what life is really like, [and] how God intends us to love," Russell said in an interview with Good Morning America.
"One of the greatest gifts in the world is children," he added.
That message couldn't ring more true considering Russell and Ciara are expanding their family. In late January, Ciara announced the exciting and special news that she was pregnant with and expecting baby number two with the NFL star.
Watch:
Ciara Reveals Sex of Baby No.3
In April, the couple shared they were expecting a baby boy. However, due to the ongoing Coronavirus pandemic, Ciara recently explained that this pregnancy experience has been vastly different from her first two.
"The life of a pregnant woman in Covid-19 Era is very interesting... Russ had to FaceTime me from the car for our Ultrasound," she shared in mid-April on Instagram. "We don't hear to much about US during this time."
In addition to COVID-19, the couple has been vocal about the Black Lives Matter movement. 
"Hopefully we can continue to educate, continue to understand, continue to love in the midst of the process. Continue to try to forgive," Russell said in his interview with GMA. "I think that's a real important thing in that understand that everybody's not perfect, but we can make our world better, and I think it starts with our homes."
He added, "I think it's important for our moms and our dads and our loved ones to really guide and to impact. Hopefully, Ciara and I can continue to do that as best we can."